Michael started to use Shapr3D in 2016, and is one of our earliest users. He launched a successful Kickstarter campaign with a watch design he modeled with Shapr3D, and is now working on manufacturing automatic watch movements so that he doesn't have to outsource and import them. This is his story.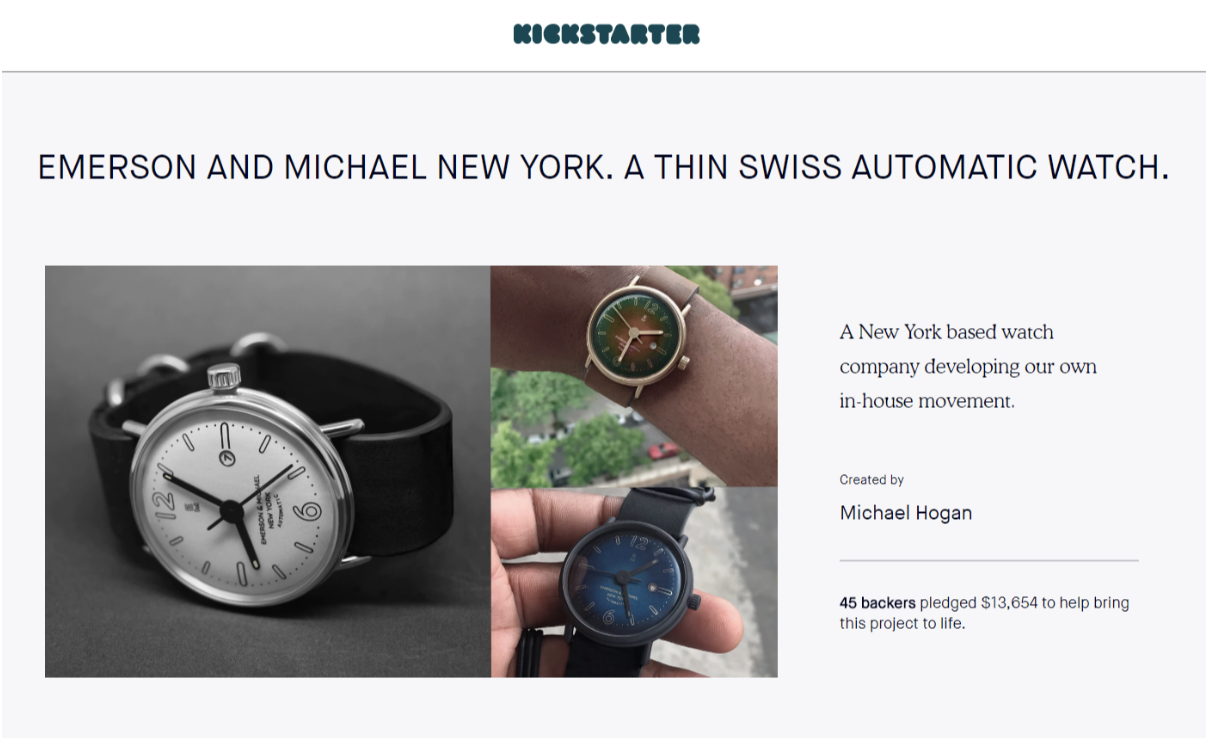 Michael always had an interest in design, developed from his years at a fine arts school in Baltimore and his father, a professor of fine arts at the University of Maryland.
Before Michael adopted Shapr3D into his process, he sketched engagement rings and watches by hand. After he was satisfied with the initial sketches, he carved and cast the shape with wax. The process proved to be too lengthy, and he quickly began working with CAD designers to turn his ideas into real shapes.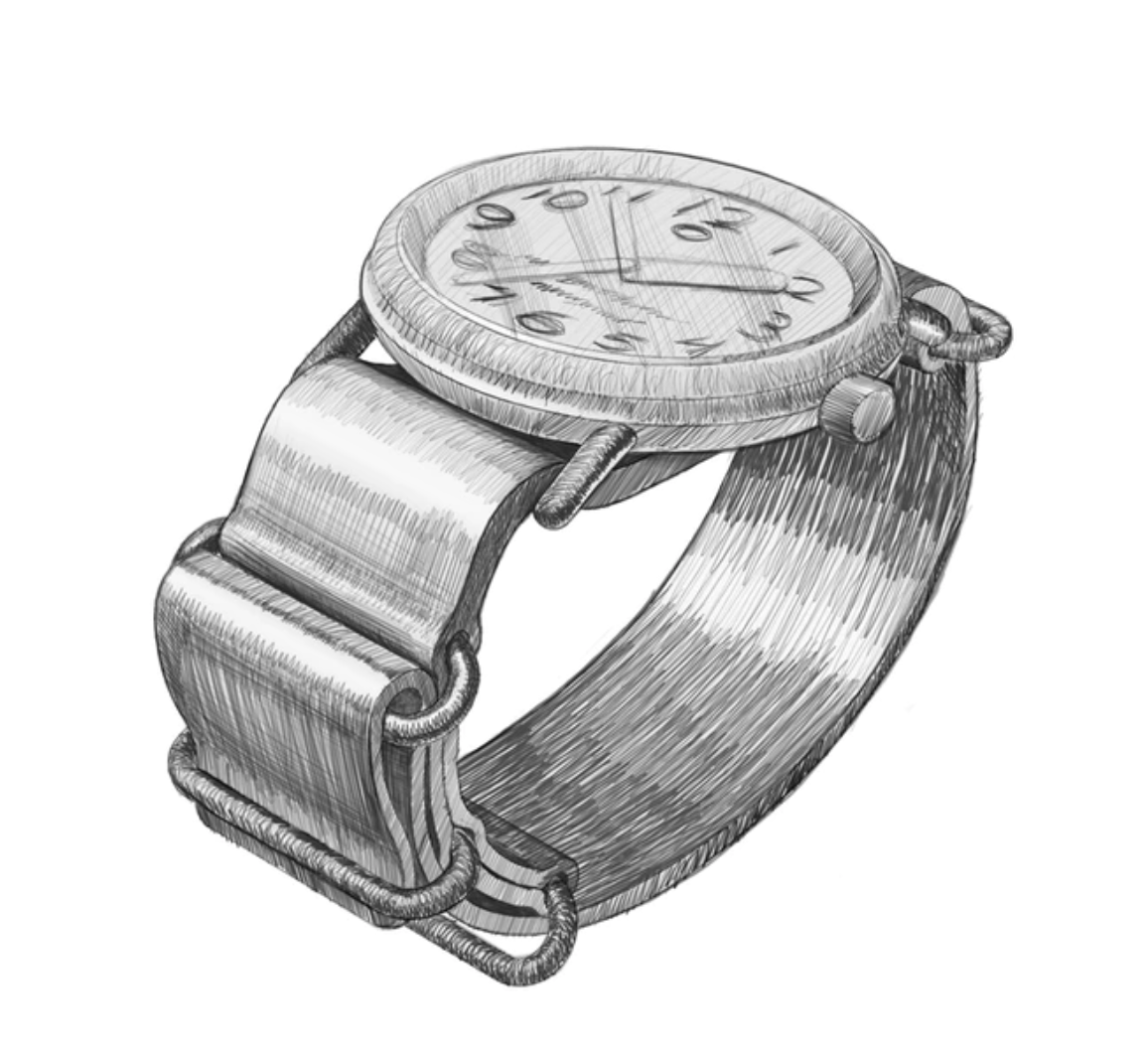 Outsourcing the work came with its own challenges. The designers seldom executed Michael's vision precisely, and iteration rounds and fees quickly added up. Working with hand-drawn sketches, he couldn't communicate the exact dimensions and final aesthetic precisely enough.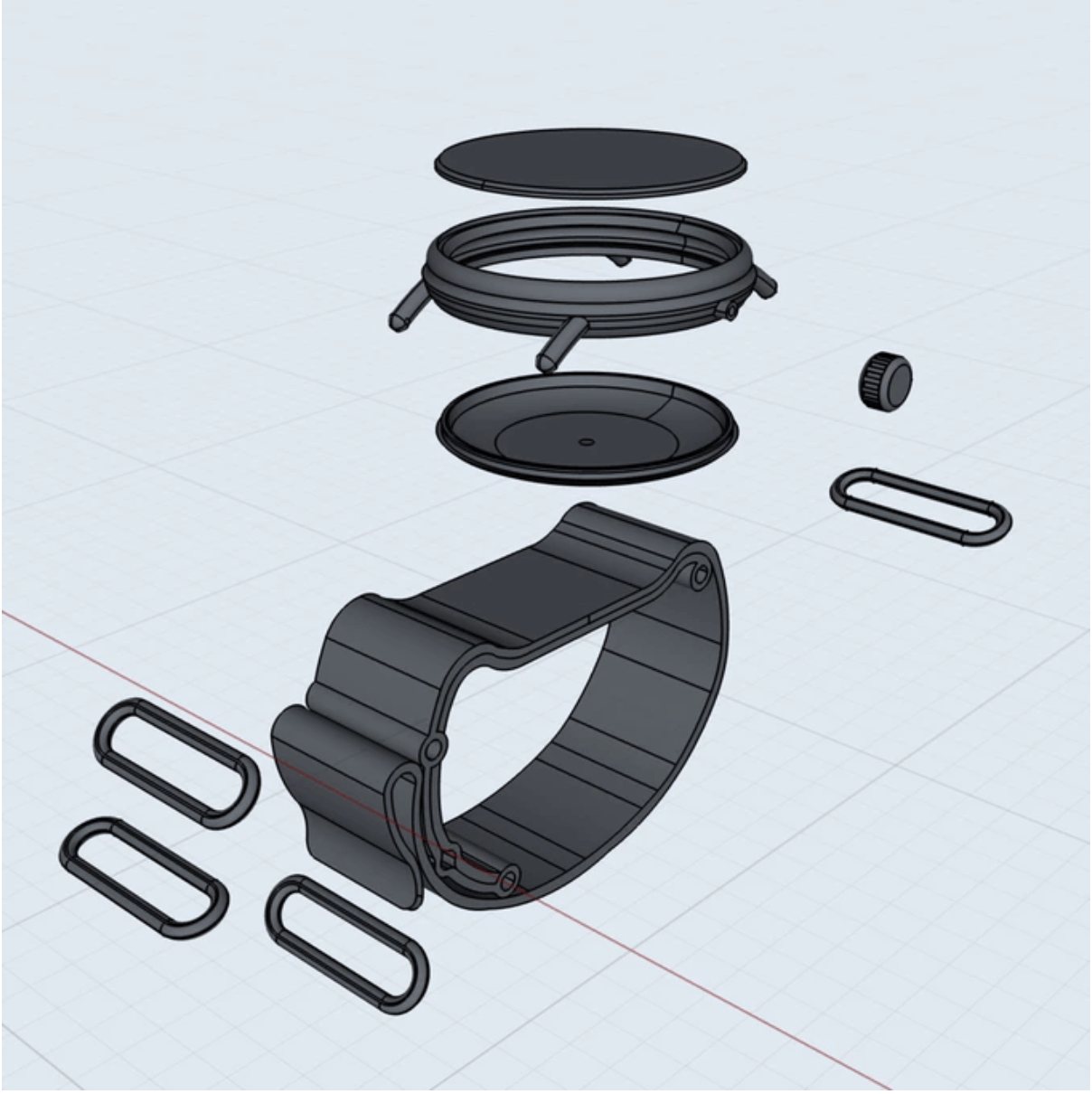 "There's nothing like throwing it yourself. You know exactly what you want and you know what changes to make."
Though he hadn't studied CAD design previously, he decided to learn it himself and began designing with Matrix, a jewelry design specific software. He created the first few versions of designs with the tool, but never quite got to the finished product. Matrix was counter-intuitive, with a learning curve too steep to justify. Michael estimated that he would need between 2-3 months to completely master the tool, in addition to thousands in fees.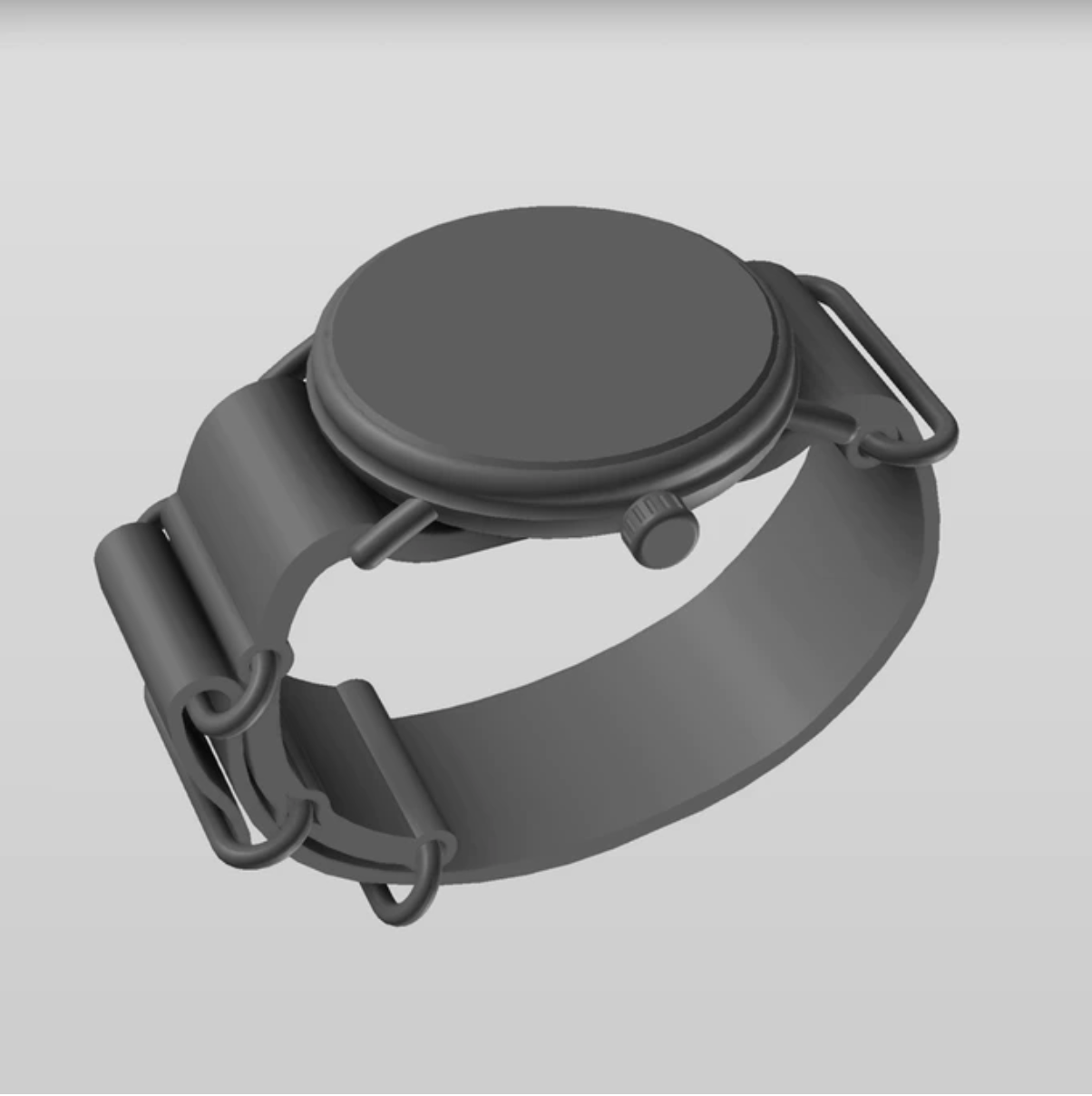 After a brief stint with uMake, he stumbled on Shapr3D in the app store. He was impressed by the demo video and Apple Pencil navigation, so he downloaded it. Within a week, he mastered the app's modeling tools using the in-app tutorials, and turned his iPad into his sole workstation.
"Specifically thanks to the new update, Shapr3D is going to be my primary software for creating my watches and engagement rings. I was planning to buy Rhino and Solidworks along with a Mac, but I definitely no longer need them."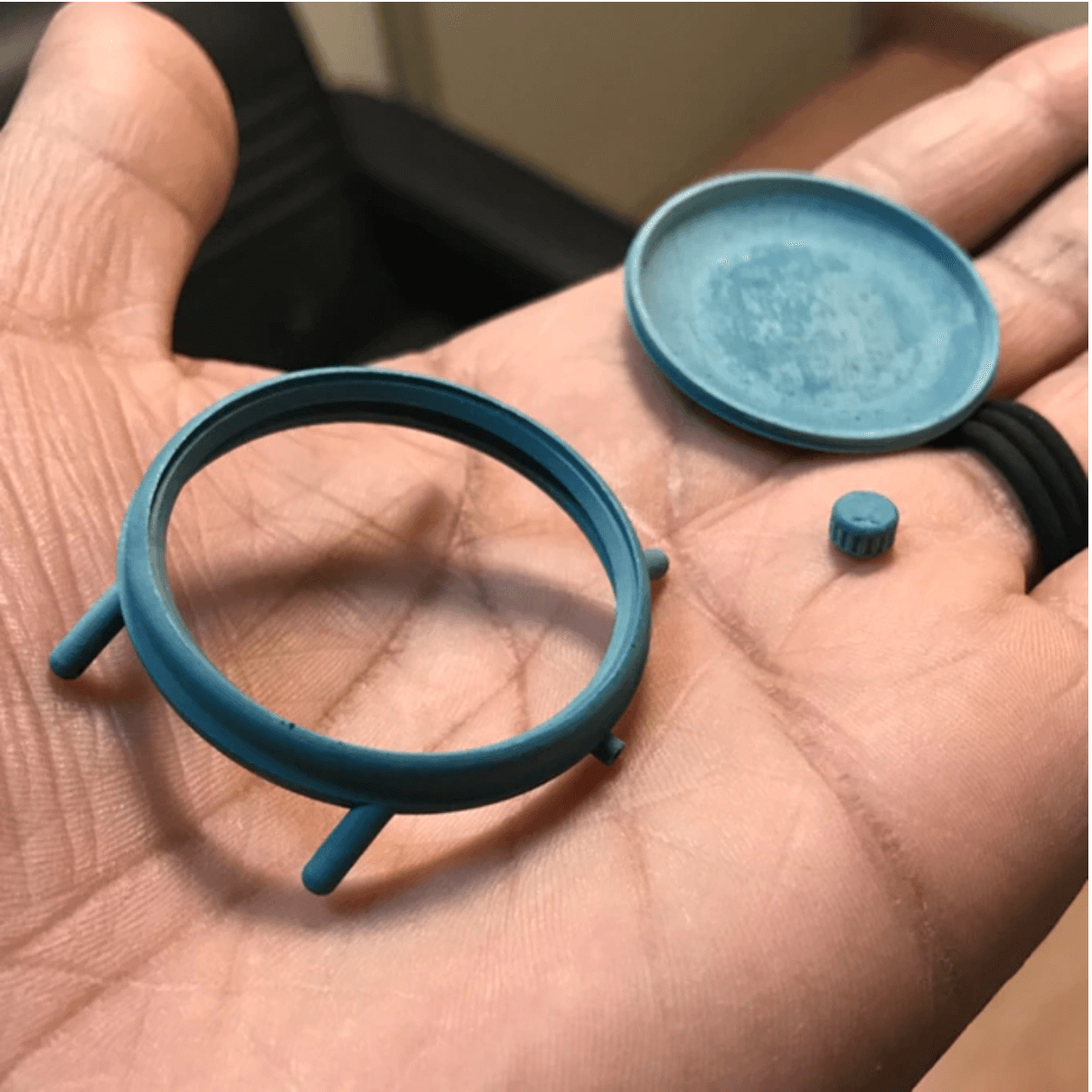 "Love plus skill equals masterpiece. My desire is to make beautiful things that cause a viewer to fill an emotional void."
Michael's process relies heavily on getting inspired from his surroundings and documenting them.

"Many of my best designs come from just walking around the city or walking through a jewelry tool supply shop. I get inspired by nature and from my dreams. If I drink a few cups of coffee the design visions come racing in. Complete works. I quickly sketch them out."
He uses Sketchbook or Procreate to sketch ideas out, then switches to Shapr3D to model them. Modeling takes place at home, in his favorite chair, where he starts experimenting with different dimensions and details until he finds the final shape. Usually, it takes 5-12 hours to come up with the final design.
Prototyping and manufacturing
After the model is finalized in Shapr3D, Michael sends it to Shapeways to 3D print it so he can get an idea of the general look and feel. With the prototype printed, he can show customers and colleagues a working model, and add or adjust details.
Finished watch designs go to a CNC milling company he partners with, and they take over manufacturing. Michael sends finished jewelry models to a caster, and after they cast and mold it, it goes to the workbench for the final polishing and benching.
Product marketing
After the product is ready, the marketing can begin. Michael does a photo shoot with the products for marketing materials.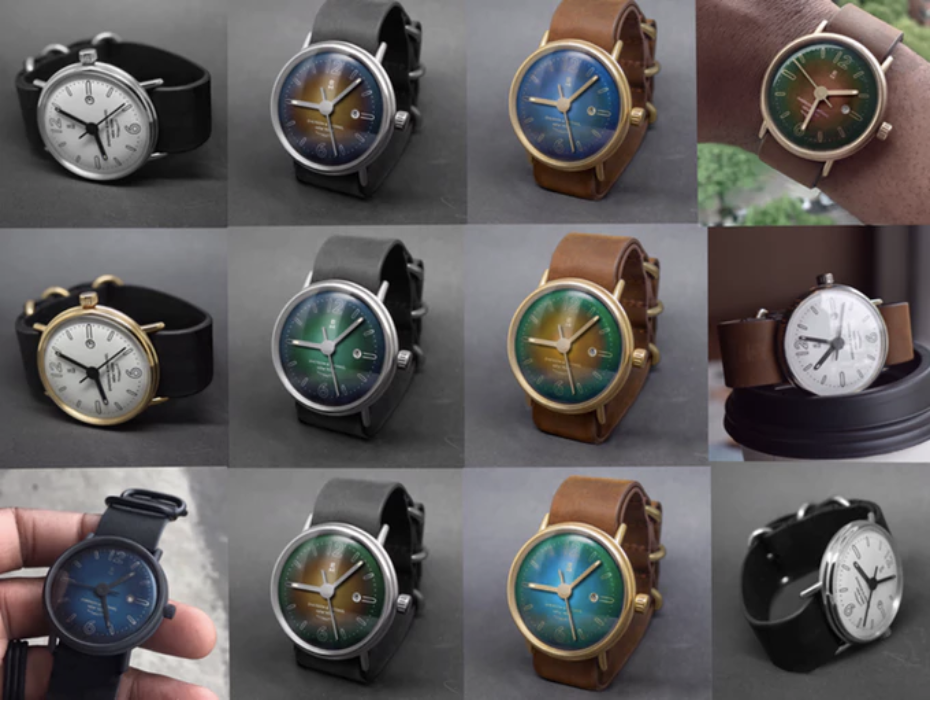 He launched a Kickstarter campaign – his first – to measure demand for his custom-made watch. After researching the best practices and consulting successful project owners, he set the price and shot a mood video and high quality visuals.
Validation came in the form of a highly successful campaign. Not only did it rack up $6,000 on launch day, but he ended up reaching and doubling his original goal. The launch and surge in demand set the stage for Michael's leap from a one-man band business to a small team.
About the iPad Pro
"Hands-down the best purchase I have ever made."
Michael started using an iPad Pro in 2015.
"Once I saw its capabilities I wanted to see if I could make it my exclusive machine, so far so good. I have two laptops in storage that I have not even touched for several years now."
His iPad Pro is part of every aspect of his workflow, he uses:
Procreate and Sketchbook for sketching
Shapr3D for modeling
Lumafusion for video editing
He also uses it for his hobby, music production. He has dozens of music apps downloaded and a Cubase for putting his music together.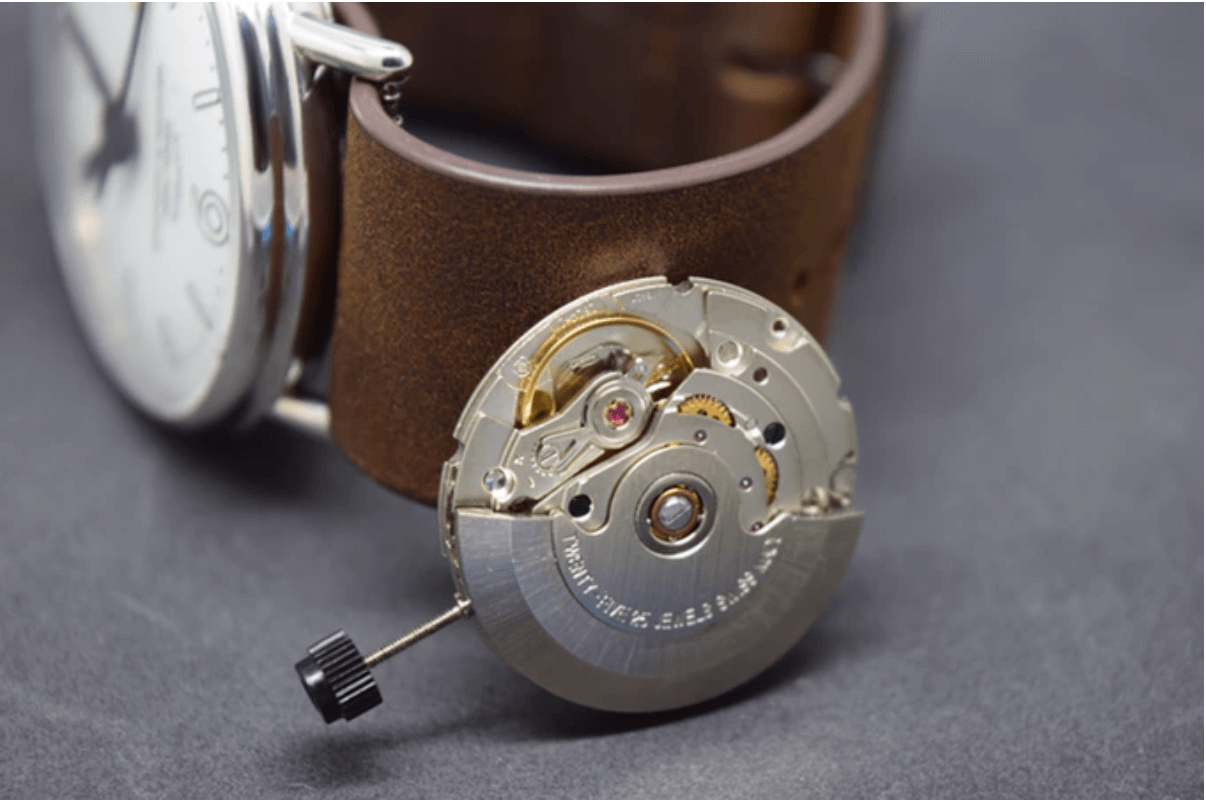 His advice for designers just starting out is to buy an iPad Pro:
"An iPad Pro is the best investment you can make, because it puts hundreds of thousands of dollars worth of software at your fingertips for a minute fraction of the price. If you invest in an iPad you literally have everything that you need to get off of the ground. My advice is to be persistent, be hungry, trust your creative instincts and work your butt off."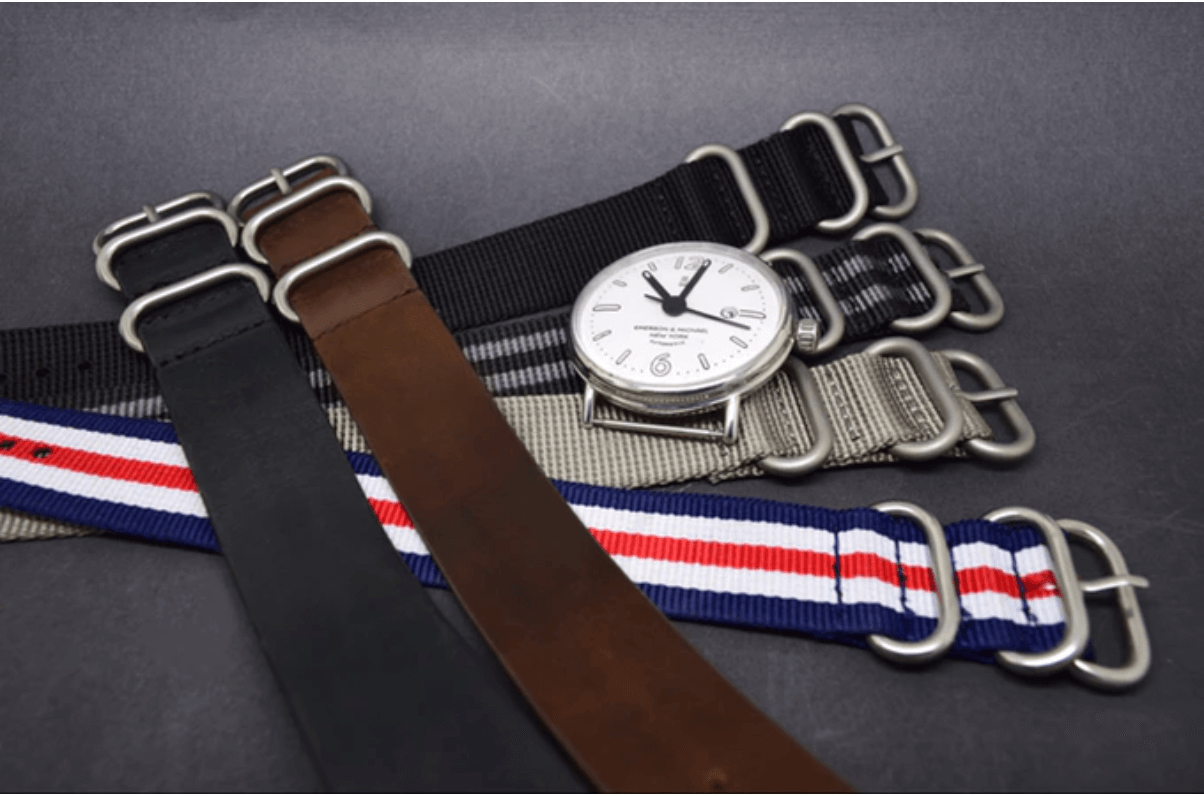 Michael plans to launch his own watchmaking company, engineered with custom made in-house movements, rather than imported pieces. He's currently in the process of drawing his own automatic movements directly in Shapr3D, ready to debut the new evolution in the Spring.