Choosing the right idea is the difference between functional and iconic. A powerful set of tools and a faster design workflow ultimately serves to decide which idea is the right one.
Patrick Jouin is an acclaimed French designer and an early adopter of Shapr3D. Here's how he integrated the app into his design workflow to communicate concepts more effectively to both his clients and design team.
Patrick studied at the École Nationale Supérieure de Création Industrielle in Paris, an interdisciplinary industrial design graduate school. Though his style is uniquely contemporary, he enjoys working with traditional methods - sketching concepts with pen, pencil, and paper.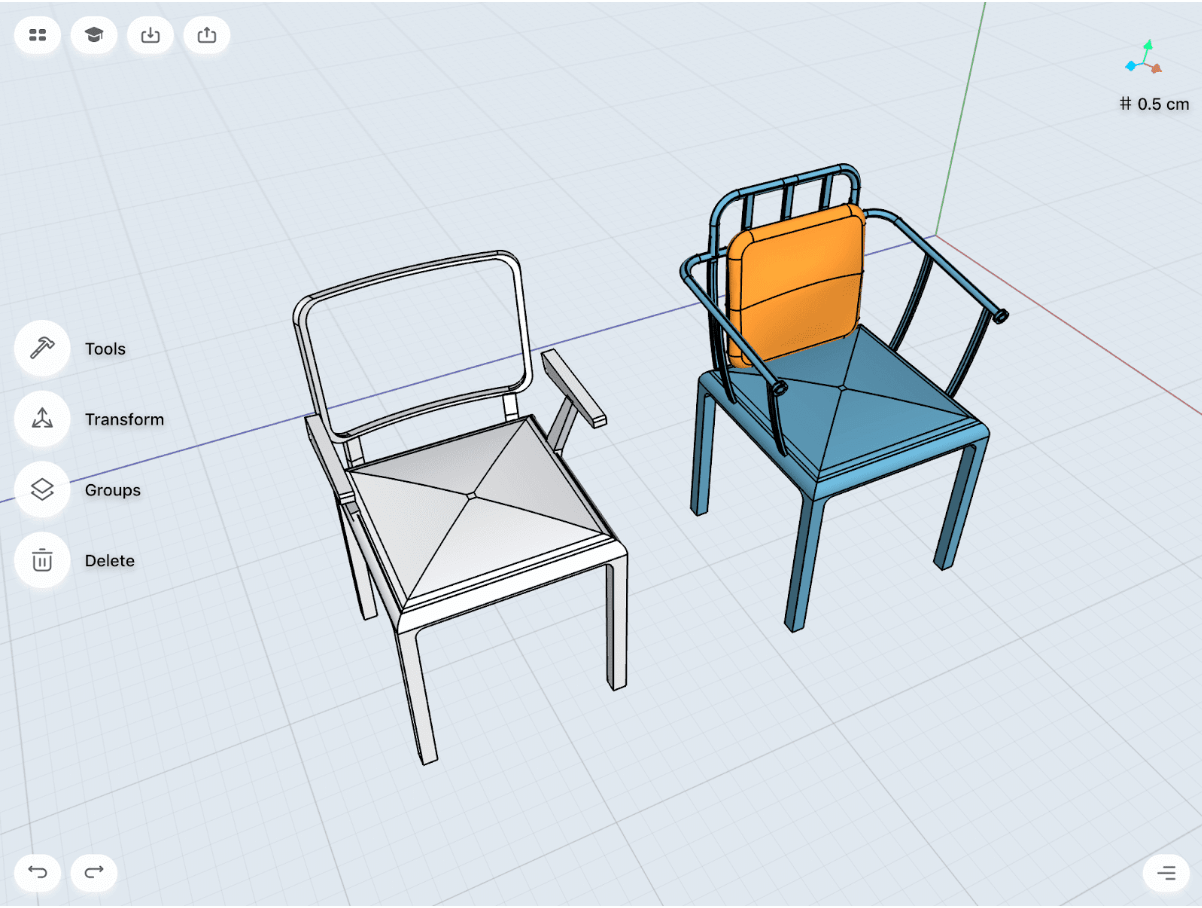 When he began working in the '90s, designers worked by hand. Some, like Patrick's mentor, abhorred using software in the design process to the point that his design students had to hide them when he was around. He ultimately came around to AutoCAD and lifted the tech prohibition.
Patrick taught himself to use 3DS and AutoCAD, but his formative years working by hand as a fresh graduate left an impression. He maintains he's still much better at free-hand sketching, and able to work much faster drawing and working with his teams to develop the ideas than modeling in 3D.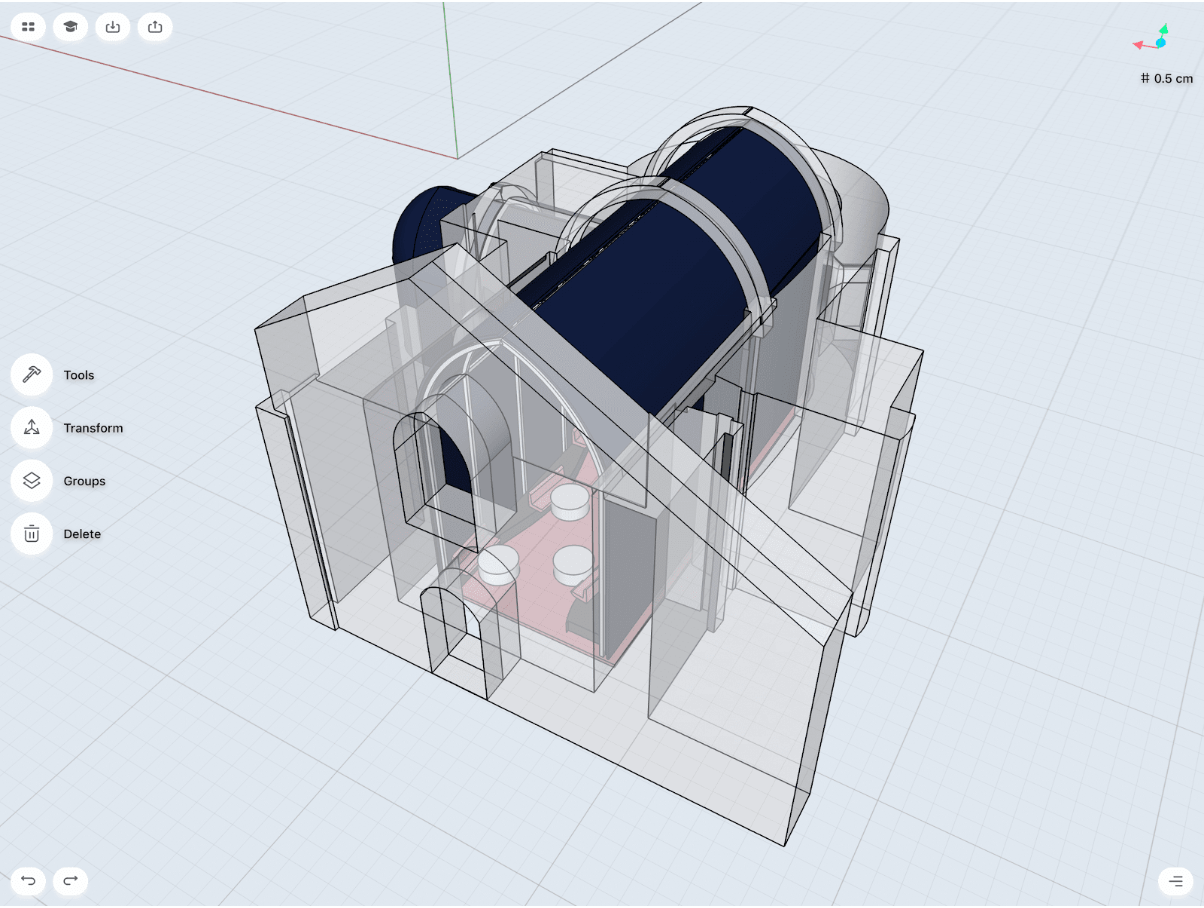 Jouin Manku employs around 45 people, split equally between industrial designers, architects and interior designers. The industrial designers work largely with SolidWorks and the architects use Rhino -- AutoCAD and 3ds Max also float around the design process.
The standard workflow was set. Patrick would hand draw a concept in a sketchbook and pass it onto the team to interpret in 3D. Often, the experiment would fail, as it became evident that the concept didn't make sense as a model, and leading Patrick to stay on the lookout for solutions that combined natural sketching and 3D.
When he saw Shapr3D's demo showcasing the app's Apple Pencil driven navigation, he saw potential. He realized that the stylus would be much more precise than finger-touch - he downloaded and signed up for a Pro subscription in less than a minute, and hasn't looked back since.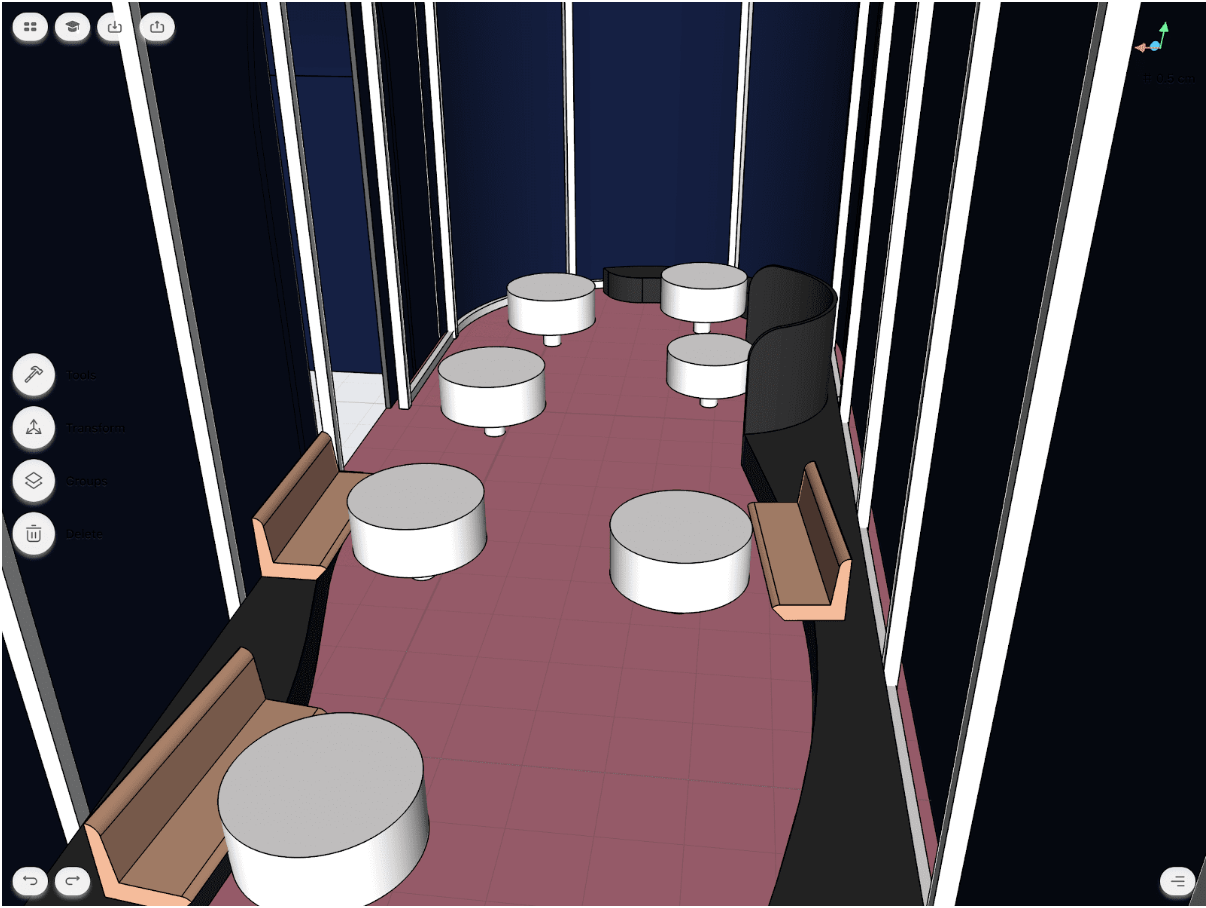 With Shapr3D, Patrick has been able to significantly accelerate his team's design process.
"When I'm designing new furniture or a building, I need to make precise sketches for the team. The more precise the sketches are, the faster the process will be. Shapr3D has helped a lot in that sense."
On a recent project designing furniture for a Paris subway station, Shapr3D saved him a number of feedback rounds with his team. He transferred his pencil and paper sketched ideas to Adobe Photo Sketch to create a couple of concepts on his iPad Pro. Then he moves to Shapr3D to check the dimensions and proportions of the project in 3D and verify that the concept is feasible. Only then does the concept get handed over to the team for a more formal mockup.
"The iPad Pro has a flat surface, just like a piece of paper in my hands. I can concentrate better, my vision is more focused. It feels more natural than having a computer screen in front of me."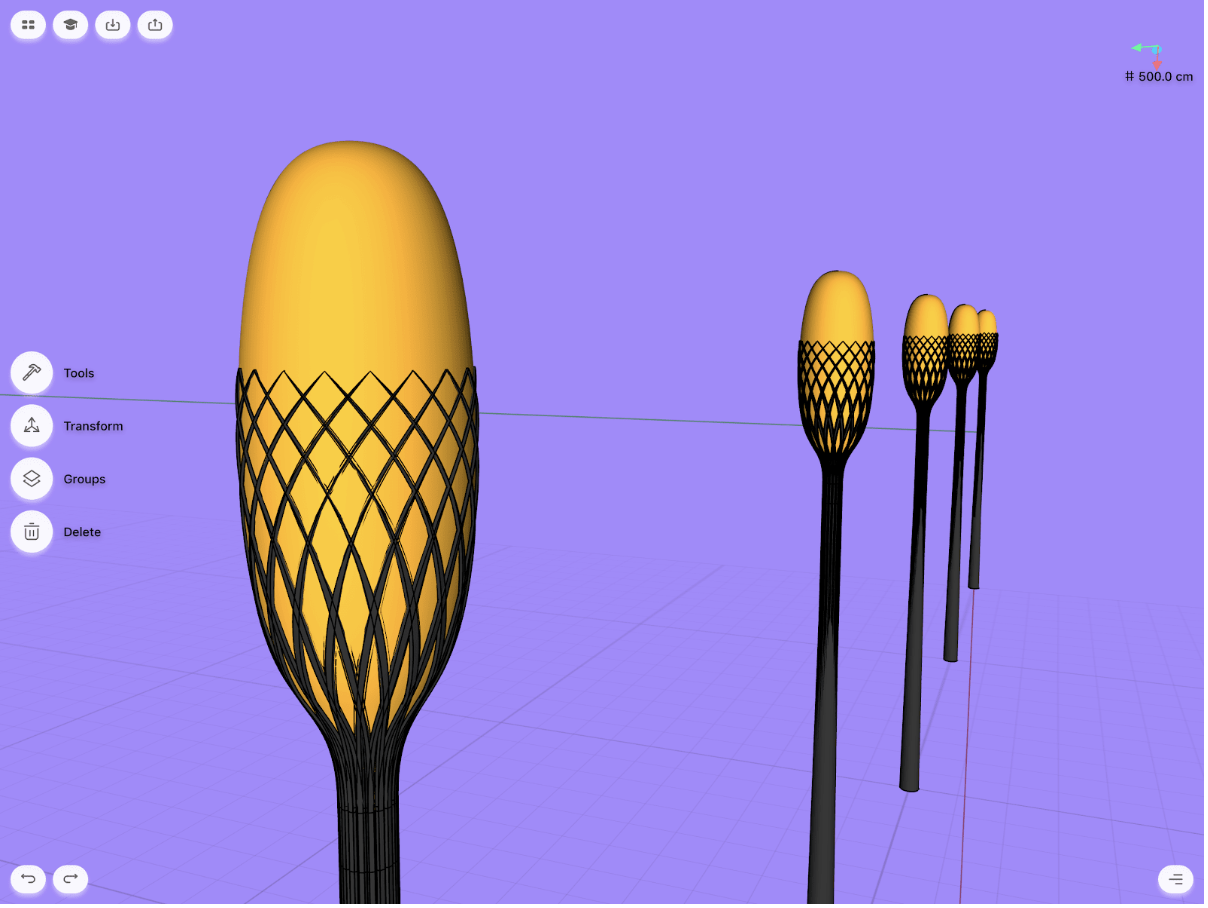 Working with the design team isn't the only workflow that's gotten an upgrade. Patrick uses Shapr3D to send his clients different ideas in 3D so that they can better understand his design intention and plans. Not only is his work more precise, but it can be further refined in SolidWorks, Rhino and other tools as well.
During a recent consultation in Macau, Patrick was explaining his vision for the massive 1600 square meter restaurant he was tasked to design. The space was simply too big to imagine -- even his client was struggling to visualize it on paper. On top of the horizontal scale, the space was a scant 3,5 meters high, which proved impossible to sketch on paper.
Within a few minutes, Patrick imported the floor plan into a Shapr3D project and extruded the pillars to focus the ideation phase. Using the model, he navigated the space, presented his design vision and even showcased a few chair concepts he had for the restaurant.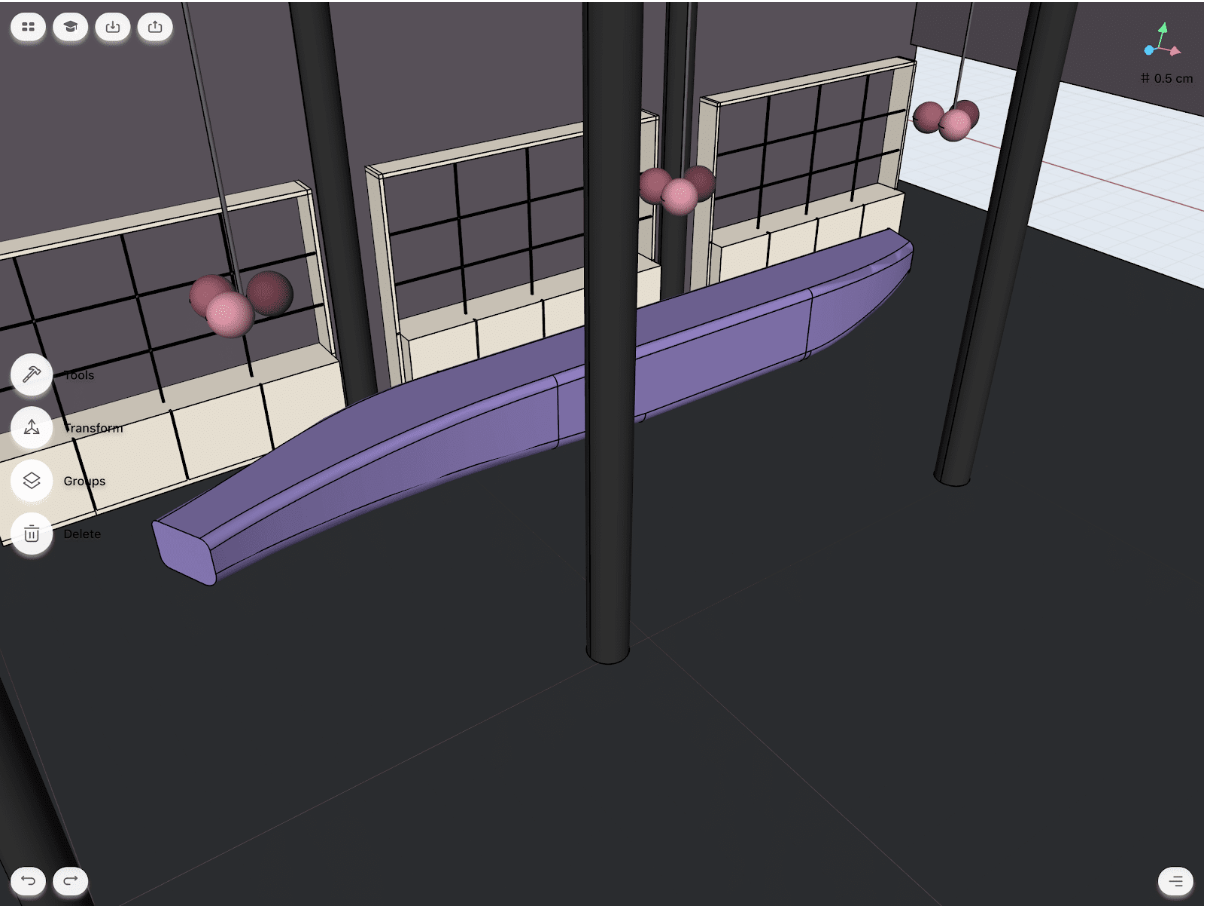 His final use case on Shapr3D is annotating models. He can take screenshots and use Pixelmator to draw on them in about an hour, where before this phase could take up to a day.
"I can do complex things more precisely and much faster. That is a rare combination. Many tools that are fast, are usually not precise enough. Or if you want to be more precise, it slows you down. Shapr3D combines these two advantages."
The easy navigation and intuitive environment also lets Patrick create stronger design concepts.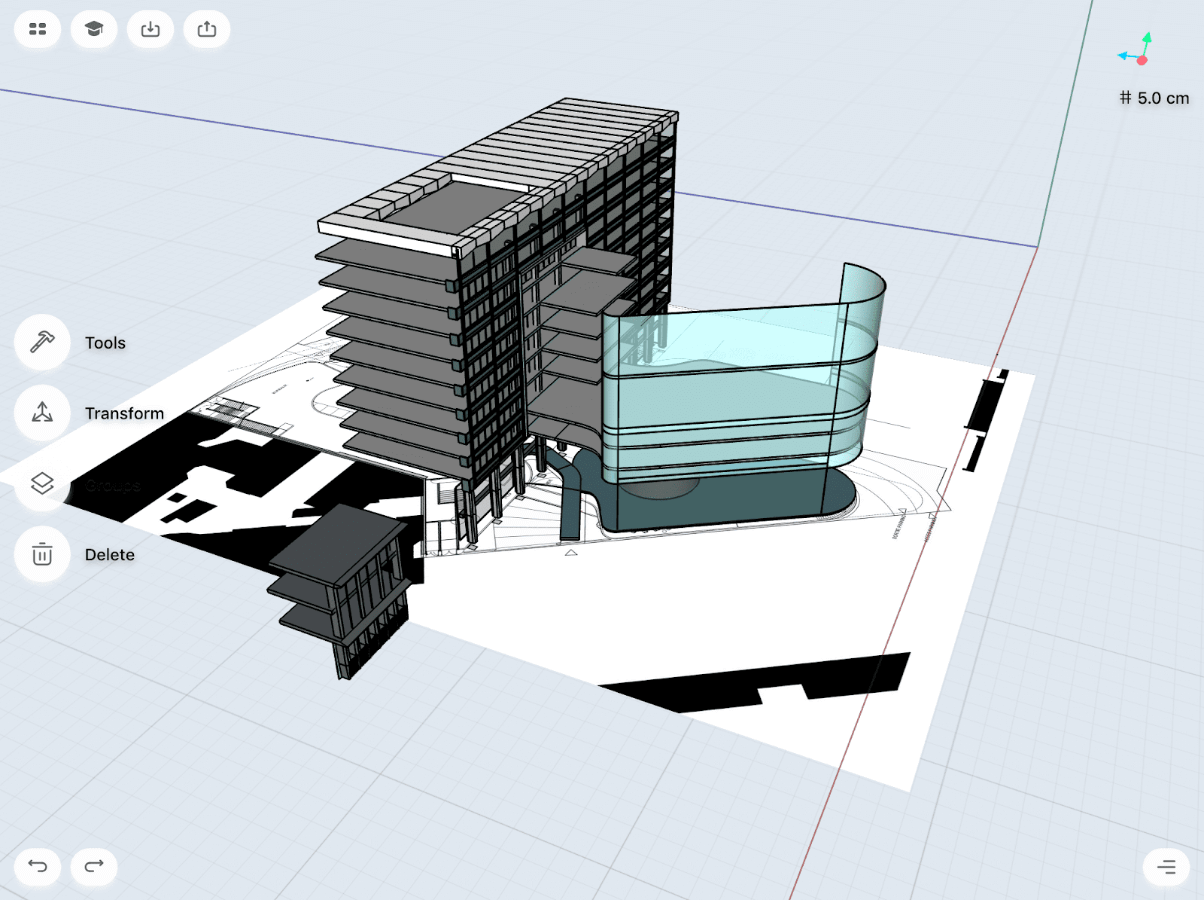 "When you spend too much time on something, you don't want to destroy it. You fall in love with it with time passing by. When it becomes too advanced, you just don't want to go back and trash the bad stuff."