"Before the app, I mainly created 2D technical illustrations with pen & paper, or in AutoCAD. What separates Shapr3D from other tools, is that it is intuitive and easy to use. Additionally, it has most of the practical elements I need for my line of work."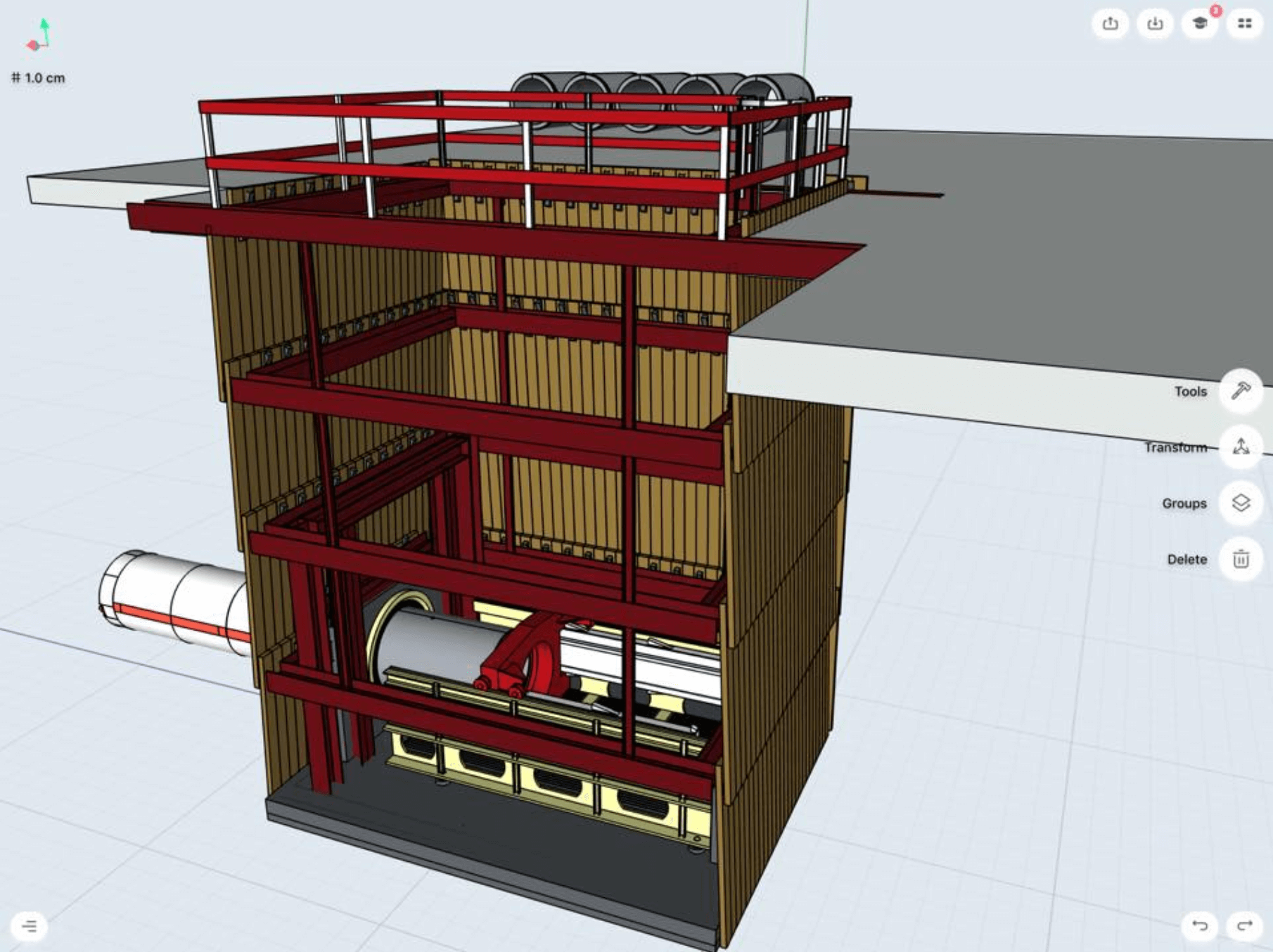 A 3D model of an underground boring machine built in Shapr3D
‍
Thierry graduated with a degree in civil engineering and soon thereafter began working with a company calculating civil engineering works. Specifically, the realization of underground projects. He is also a member of a professional committee that advises on the hygiene, safety and working conditions of projects.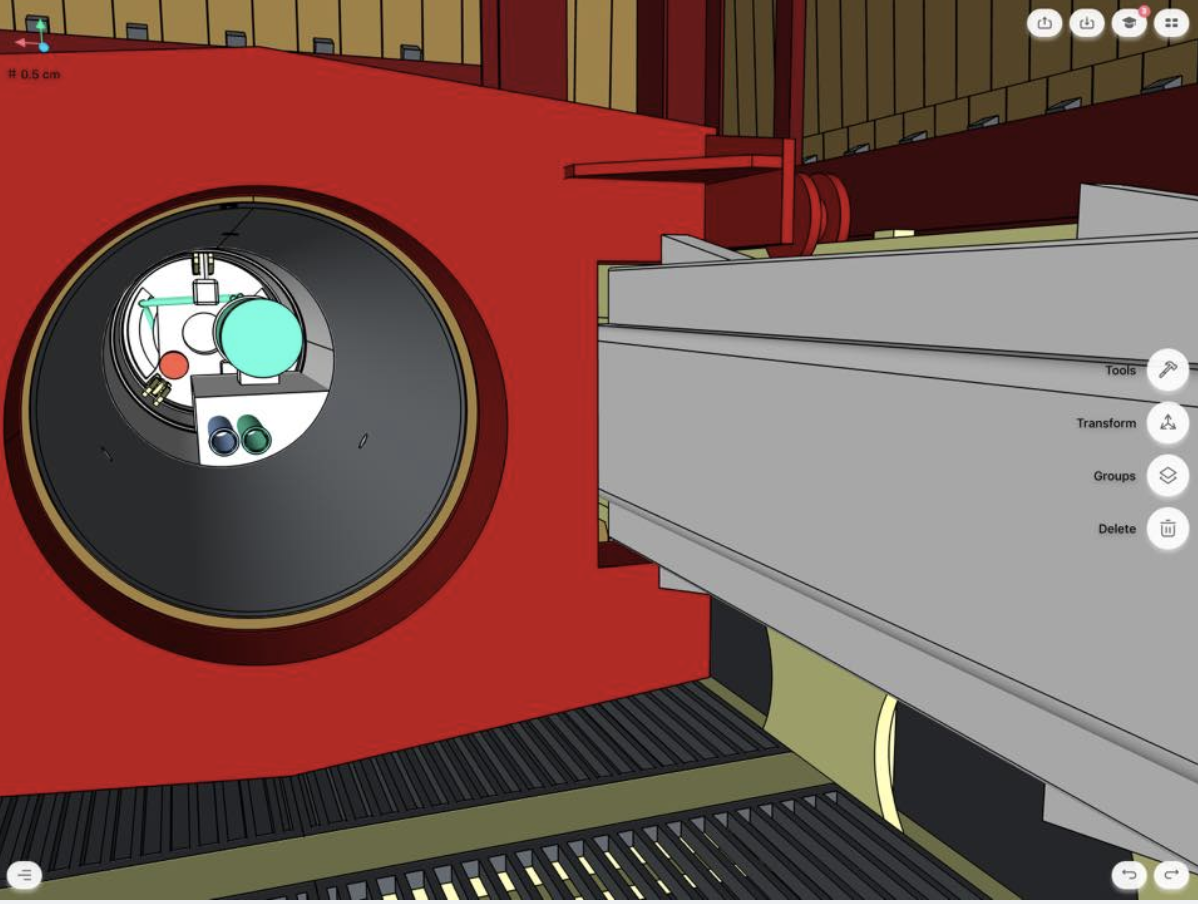 Detailed of the inside of Thierry's boring machine
"Throughout my career, I've noticed that a 3D graphics visualization in the corner of a sheet is more demonstrative than a big speech."
Thierry started experimenting with 3D 15 years ago, working with graphic representations and playing around with animation in Bryce 3D.‍
Designing a machine for visualization
When he started to design the tunnel boring machine, designing it was more interesting than sitting down with a plan. As he worked on the concept, he realized that it involved more and more gambles. He was inspired to add more complexity to each iteration.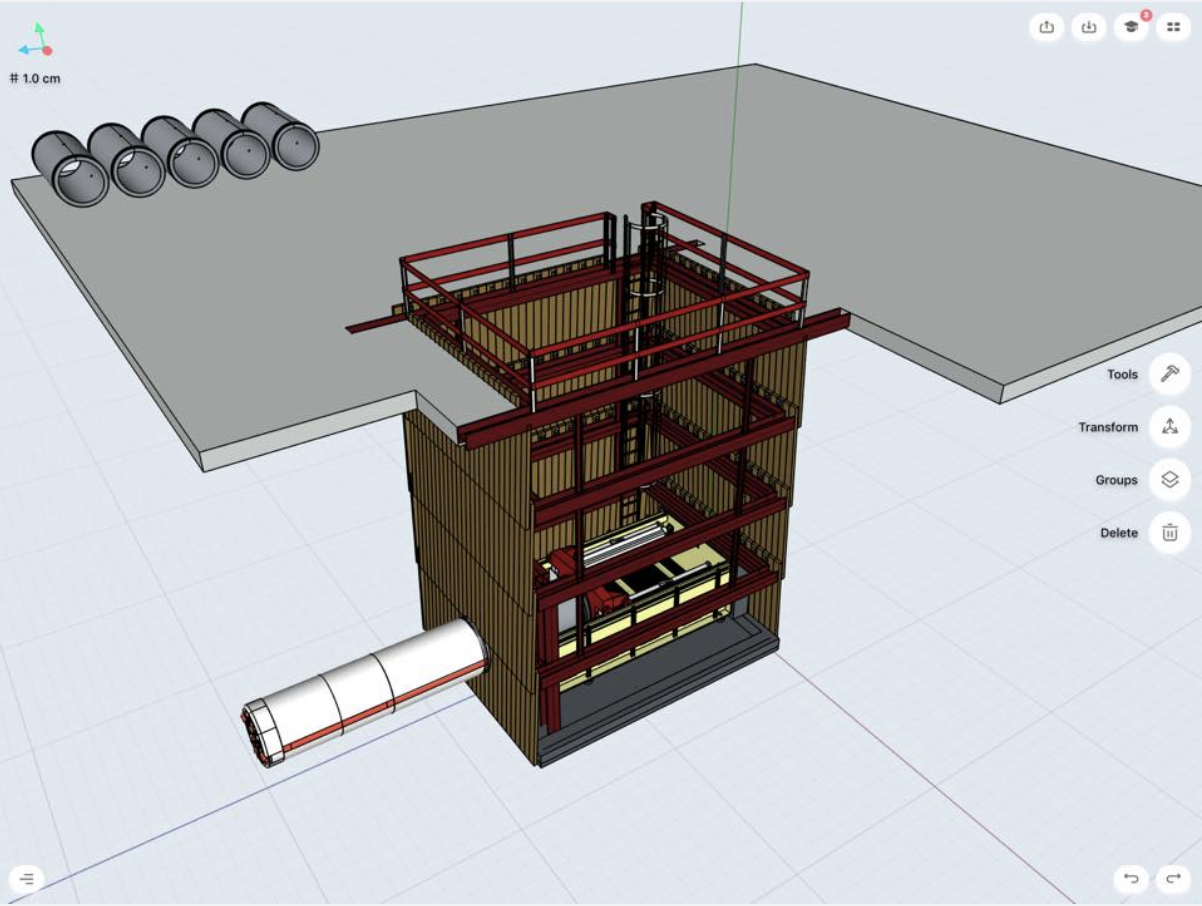 Thierry started with an idea born of hours of research and planning. The problems he works with often arise from a lack of clarity and a need for improvements in technical documentation. He needed a way to demonstrate both the problem and the solution clearly, in a format where technical difficulties could easily be demonstrated.
"When the idea breaks, you just need to be prepared. A blank sheet of paper and a couple of pencils should do the job."
At the end of the day, everything depends on the size and dimensions of a project. For this particular model, Thierry not only had to meticulously visualize those of the tunnel boring machine, but also for its secure environment as well.
‍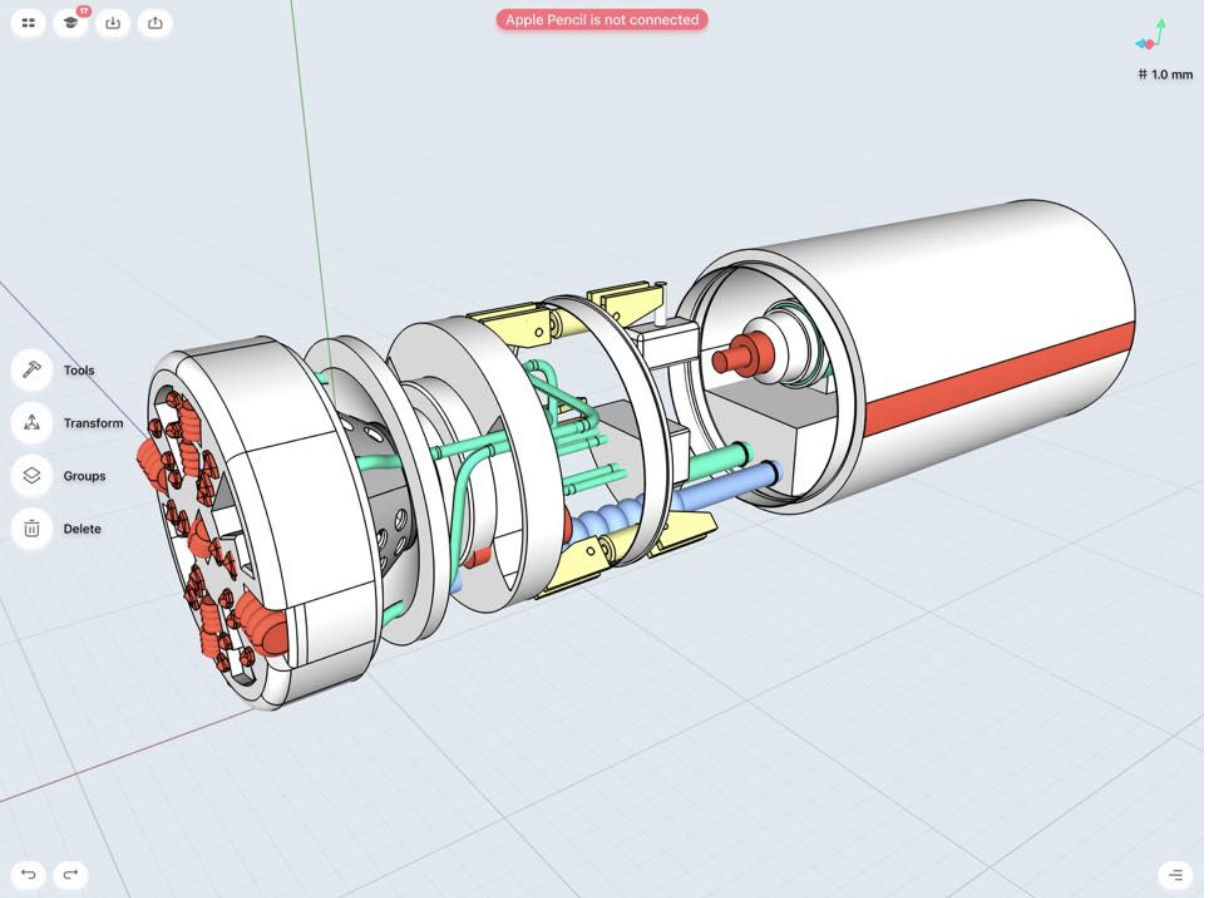 According to Thierry, systems like AutoCAD are essential for technical realization, but too heavy and complex for simple and fast use. Shapr3D appeals to him as an intermediate solution between the need for dimensional accuracy and a global general view of the subject.
"Until now, the giants of CAD and DAO (Data Access Object) software were mostly developed for PC-based platforms. Luckily we see a shift in this regard towards tablets. Shapr3D is a pioneer in this movement. Building and civil engineering consultants need this kind of intuitive and user-friendly tool to present their ideas effectively. It includes all of the practical elements needed in our line of work."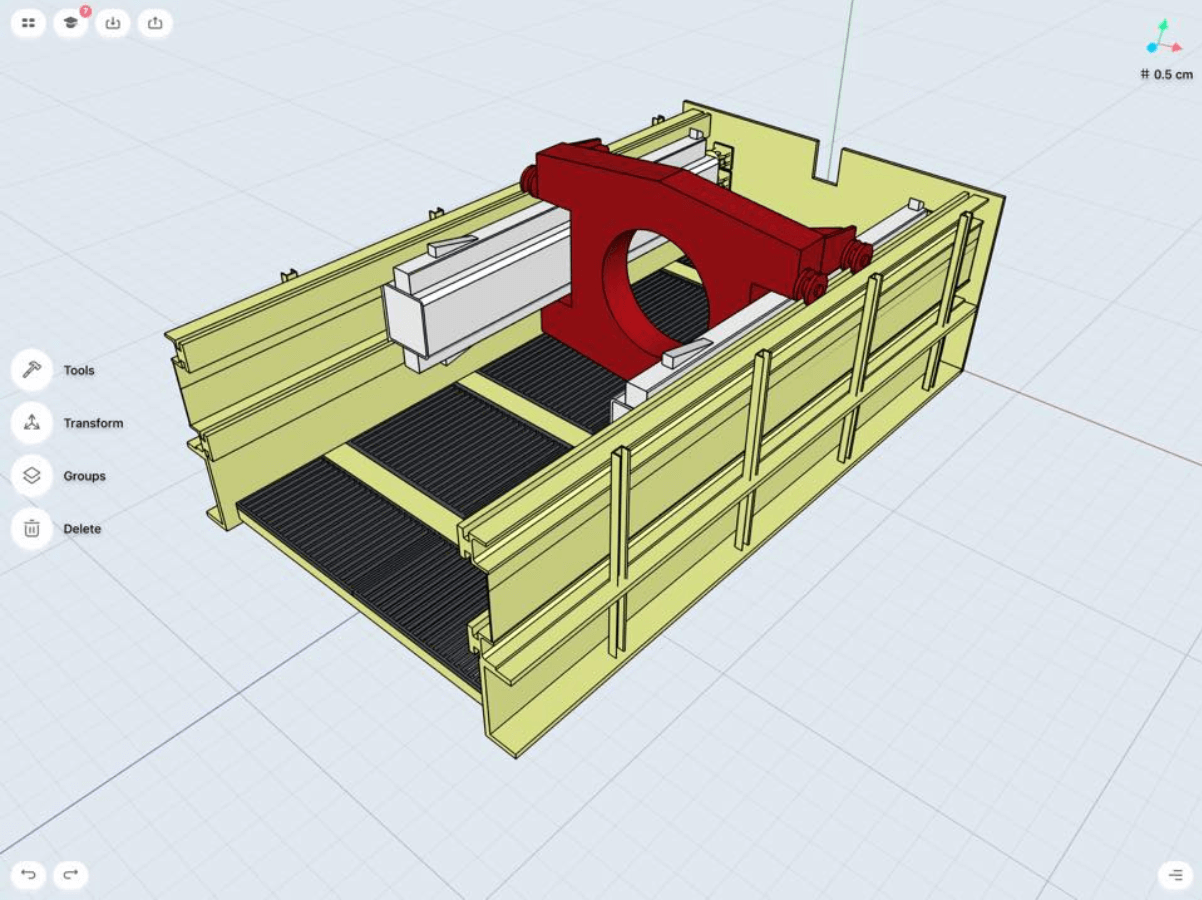 Now that he's got a realistic version of the model, he'll go and animate it, to give his collaborators an even better understanding of how the boring machine will work.