Industrial design student Drake Birmann started with a problem - his mother wasn't mobile enough in her own apartment. He took to the drawing board and designed a product that would help her get around the apartment. Learn more about his background, his motive behind this innovation in home mobility and the various stages of his design process.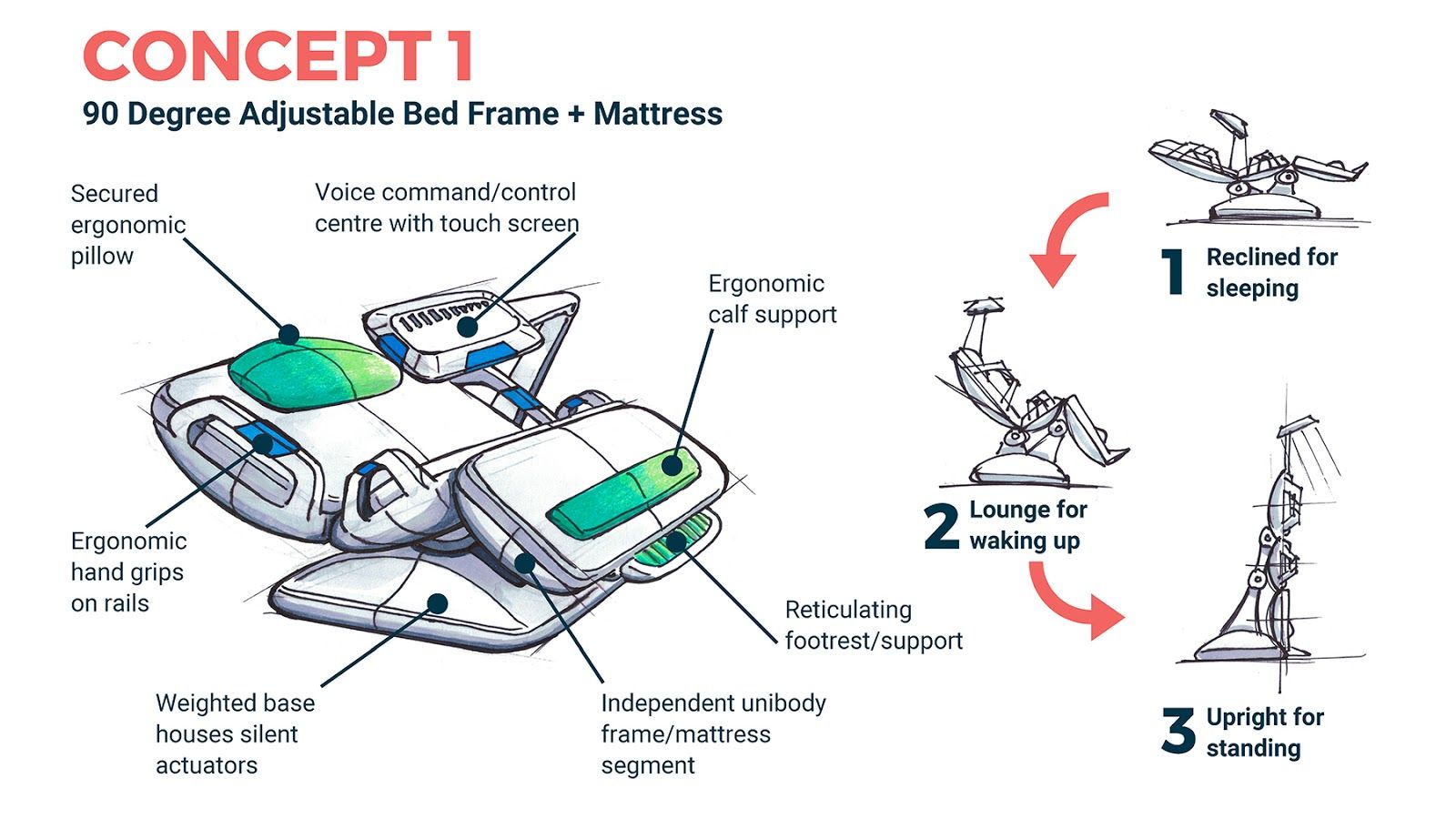 From 2005 to 2008 Drake studied film theory at the University of Western Ontario. After graduation, he returned to Toronto and began a 7-year push to run his own video production company. While the business was successful, he was uninspired by the lack of physical, tangible creation in visual storytelling.
At age 30, he realized that he needed to work with his hands in order to be satisfied with his creative output. So he enrolled at Humber College for Industrial Design, and spent four years dedicating himself to studying design. As a recent graduate, he's looking for a job in aerospace and polishing his thesis project: AUTEM.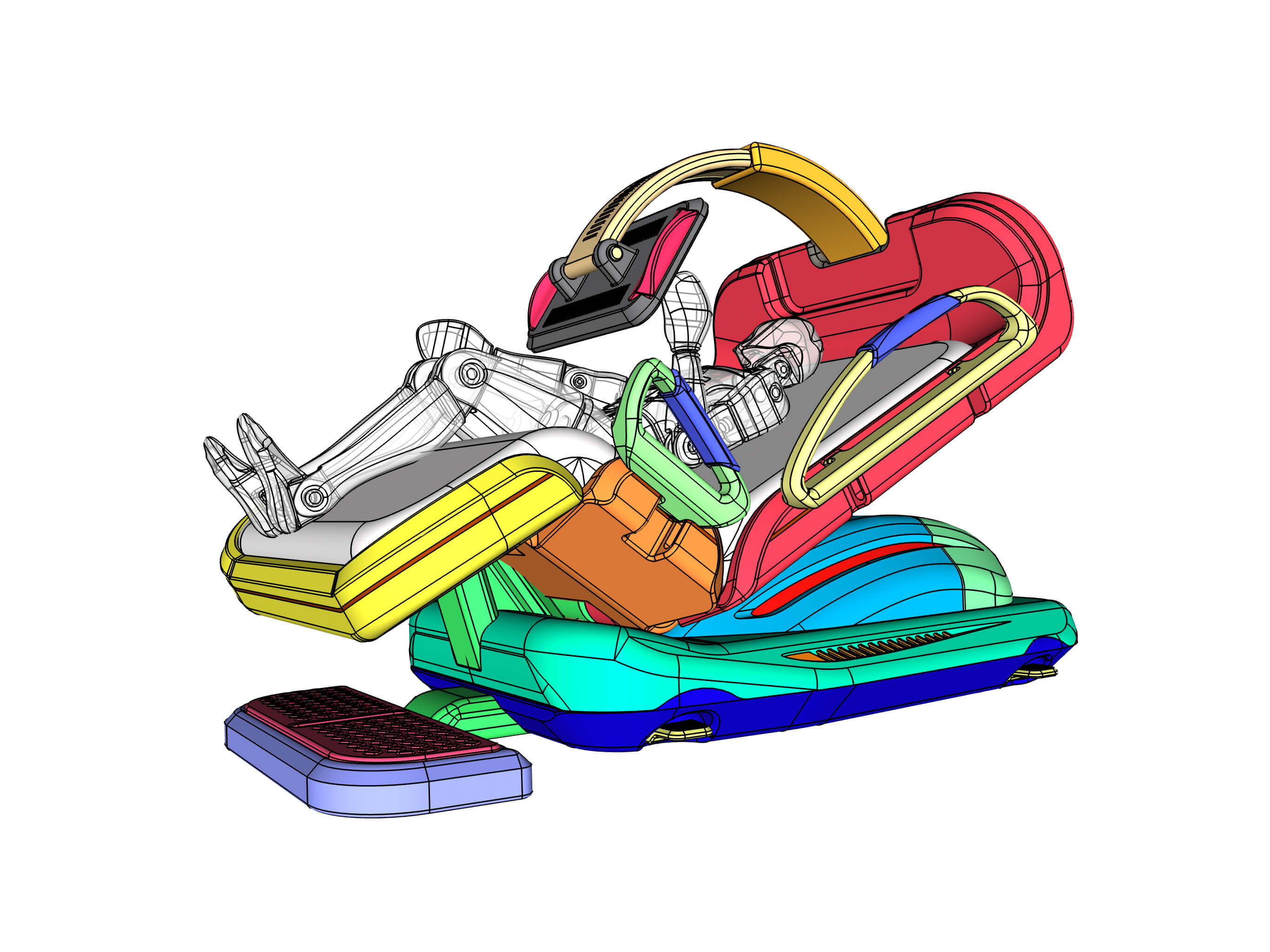 Drake was a lifelong Mac user until his second year at Humber, when he had to run SolidWorks on the school's PC. Navigating Windows while simultaneously learning SolidWorks was often frustrating, especially with a keyboard and mouse. He had to partition his MacBook Air and install Windows just so he could practice modeling at home.
On the way, he ran into a few issues:
SolidWorks was robust, but clunky and slow when trying to execute an idea quickly. The program's UX slowed his creativity and split his attention between method and creation.
On a philosophical level, using a mouse and keyboard to "design" was like giving a hammer to a painter to use as a brush – while it worked, it was not designed for that use and lacks the nuance and subtlety that a fine brush offers.
Last summer, Drake watched a tutorial on YouTube of someone using Shapr3D. He immediately saw in it a solution that would alleviate his frustrations – a lightweight program with minimalist styling, mirrored basic SolidWorks functionality, added stylus and touchscreen to replace keyboard and mouse that also allowed him to operate within a native Mac platform. He immediately abandoned his MacBook Air in favor of an iPad Pro and purchased an Apple Pencil to get started.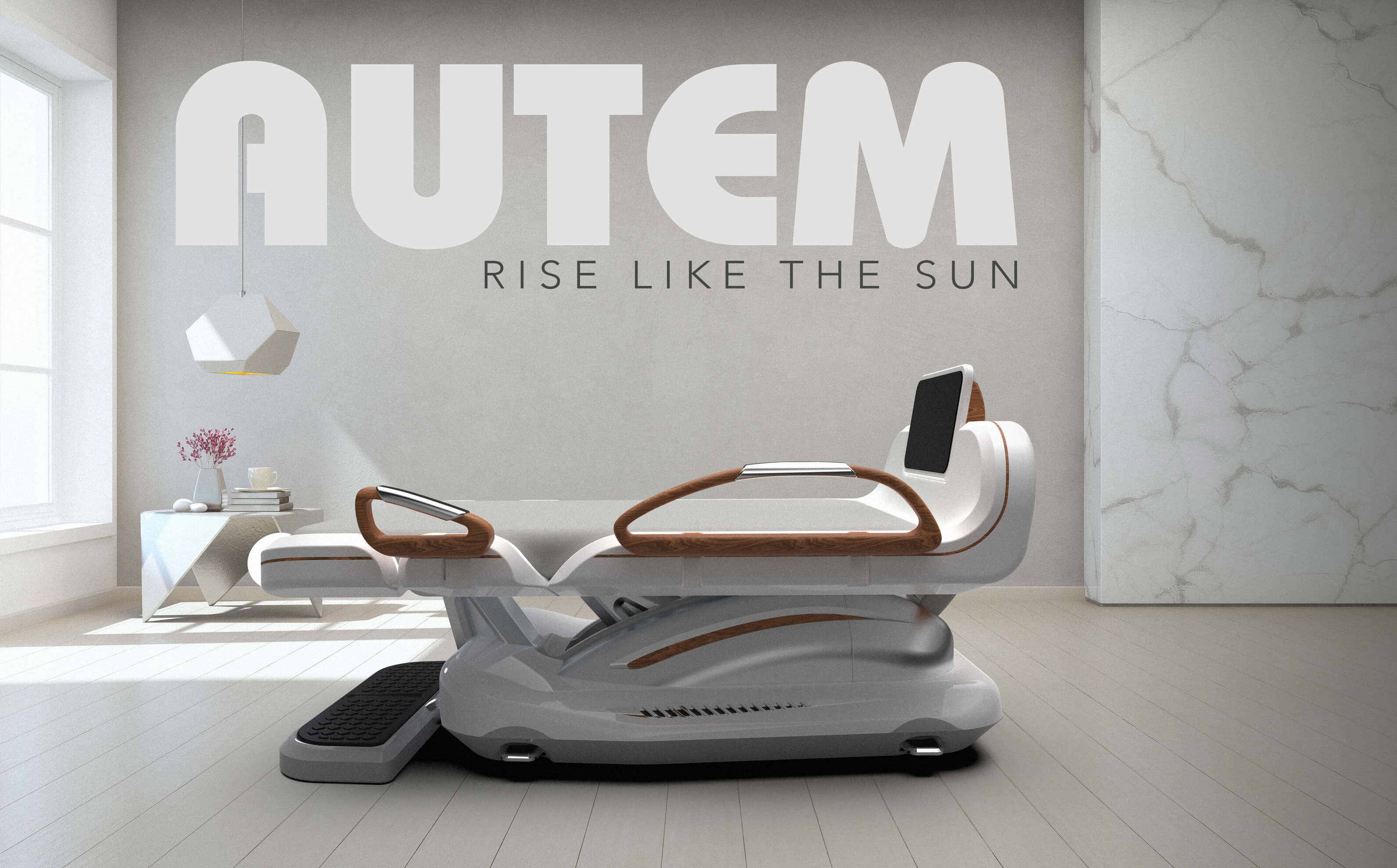 ‍
His thesis program encouraged them to seek out problems encountered in different areas of life, first without focusing on the possible solutions. This created an open dialogue for investigating problems that were hitherto invisible to the students. The primary method for investigation was conducted through surveys and interviews to better empathize with people who were willing to share their personal experiences.
The genesis for AUTEM came from a discussion with his 64-year-old mother, who told him that as an older adult who lives alone, her home was becoming more difficult to navigate with each passing year.
From this interview, he understood that older adults spend a large portion of their life building up their home equity by paying off their mortgage, only to be told it's time to move to an assisted living community because they're no longer safe. Empathizing with his mother's frustration, he wrote his design motivation from this insight:
"Helping older adults maintain and prolong their independence in the very home they worked decades to pay off."
After researching different areas of home-mobility, he struck upon the sub-category of bed-mobility. The ability to get up without help addresses a key function of daily independent living. He began to think of a stand-up bed as a book-end for a day in the life of his target user: It would support them as they woke up and went to sleep.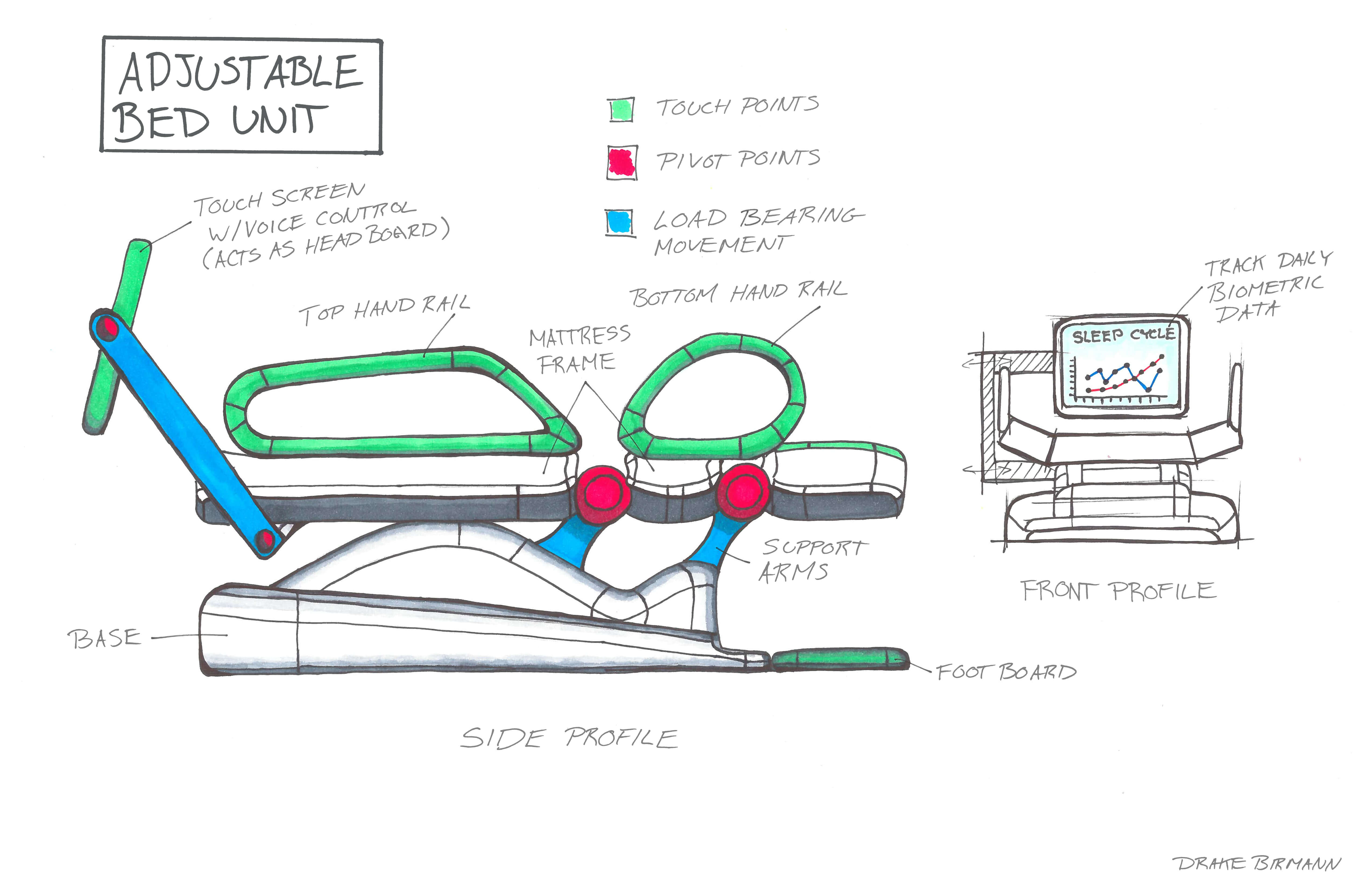 Design research and experimentation in 3D
The thesis program stressed the importance of sketching before moving to CAD.
"A sketch of an idea seems incomplete and allows room for further discussion, whilst a CAD model in its mathematical perfection, comes off as a finished idea, regardless of how many design errors it may contain. In defiance, I found a way to use Shapr3D at every stage of the design process."‍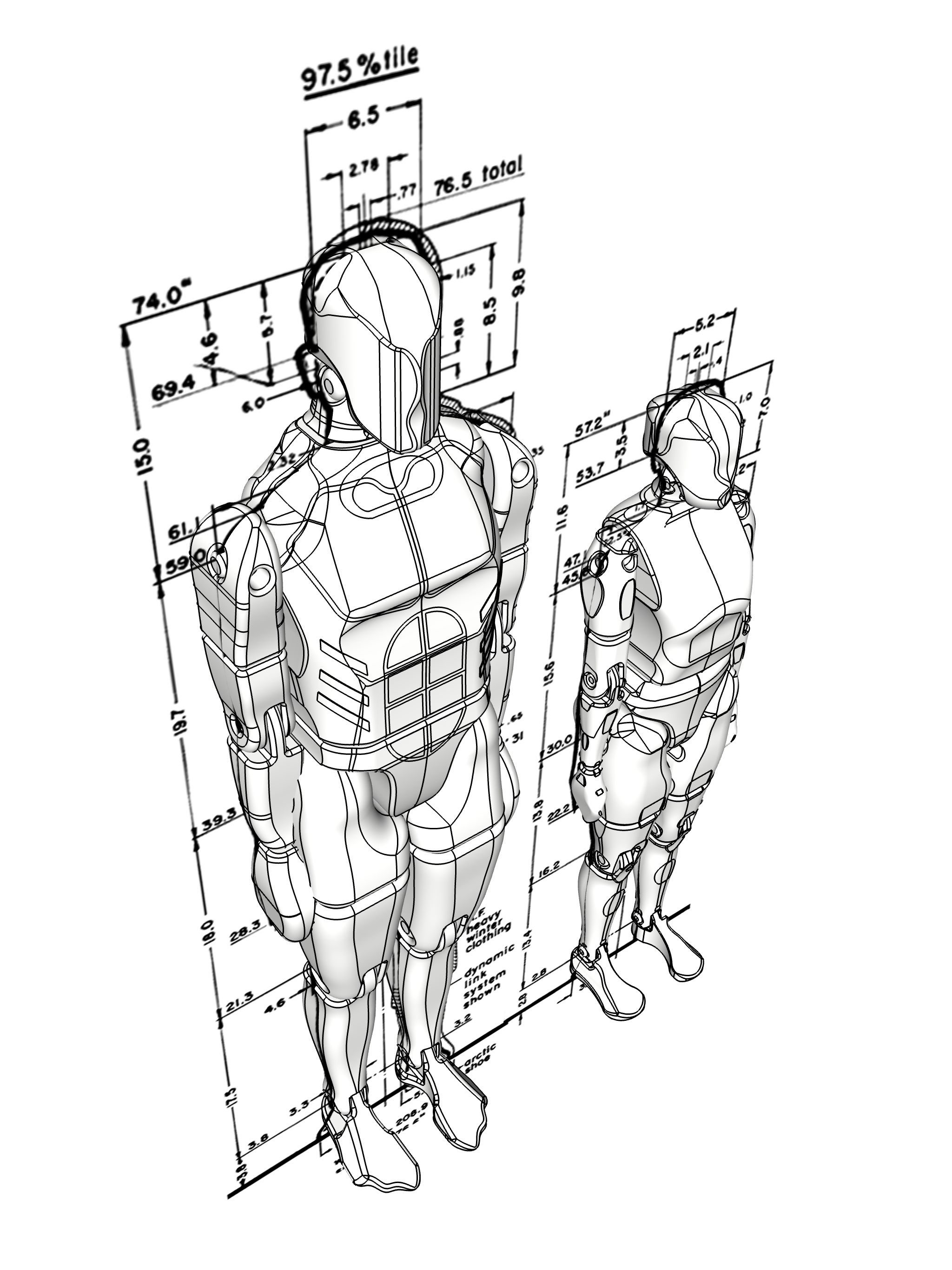 To address the ergonomics of his project, he built two models in Shapr3D. This was a two-week digression that was not part of the program requirements -- he just thought it would be helpful to have them for all future projects if needed. So before he had even sketched a bed frame, he had already used Shapr3D to research and experiment with dimensions for his project.
After considering the essential components and dimensions with some rough pencil and paper sketches, he went right back to Shapr3D to play with the geometry and really see how the size and presence of a fully moving stand-up bed felt. He realized that it was just an iteration of a future idea, but it was more helpful than sketching the same thing from five different angles and guessing if they all made sense.
"Shapr3D allowed me to create and explore a concept before I was sure of my final design. In fact, I modeled the bed in Shapr3D from scratch three separate times, and each time it was more refined, with a stronger personality."‍
Prototyping and rendering the final product
‍
Once the CAD model was finalized, he rebuilt each part with the intention of 3D printing it. This gave him a fourth CAD design file that looked the same, but each piece could be printed separately and fit together like lego blocks when it was time to assemble the final model in real life. It worked perfectly – Drake was pleased with how precisely the tolerances fit together.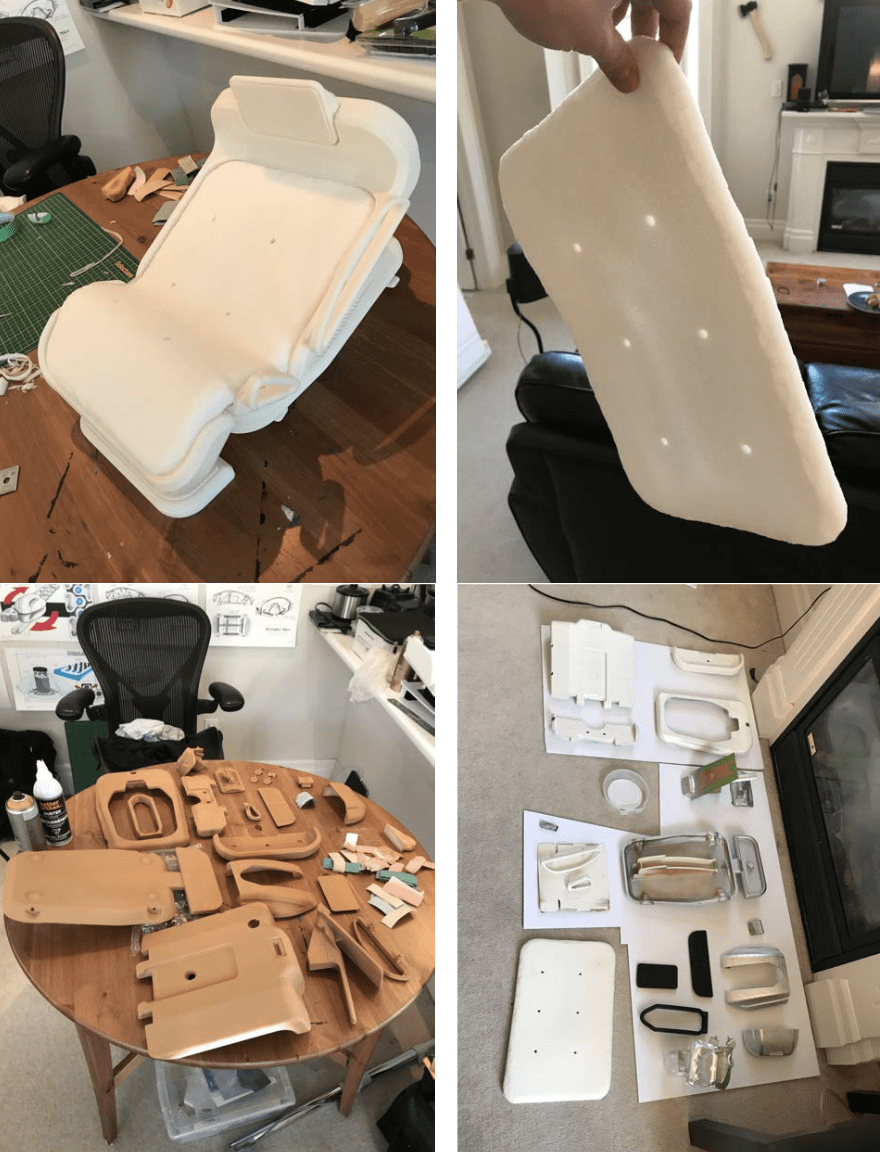 The final renders in KeyShot 8 gave life to the CAD model for demonstration purposes. The polished animated renders demonstrated how a mechanical stand-up bed moves.
"Shapr3D took something that seemed to be a necessary evil (being chained to a PC with Windows, SolidWorks and a mouse), to freely designing on a tablet anywhere I please. I've had several designers, including my professors, express awe and amazement as I showed them how effortlessly I can build and model with the app."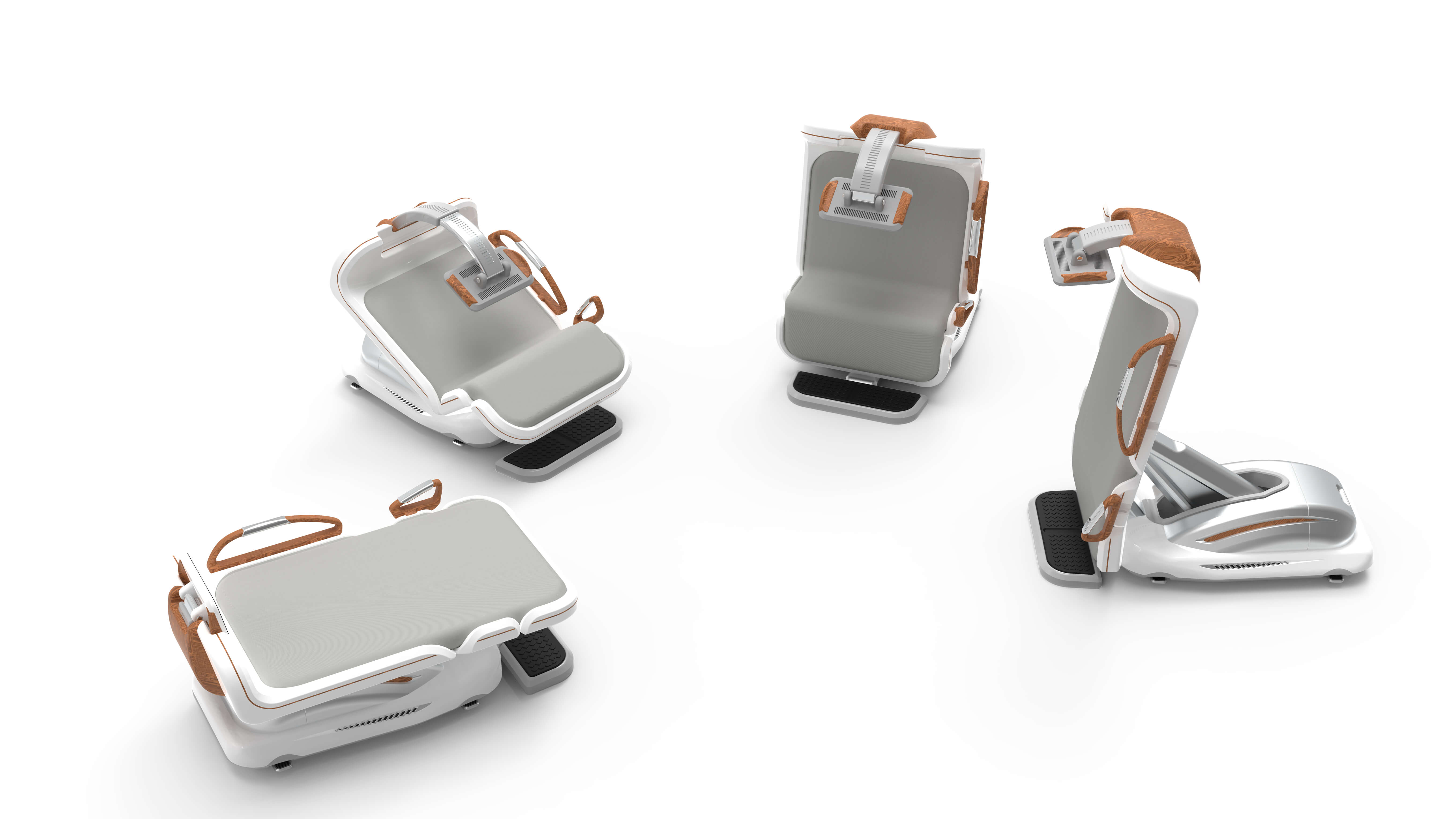 Check out Drake's website here.