"I always try to make beautiful things. And beautiful people like beautiful things."
Rodrigo Otazu is a jewelry designer hailing from Argentina, now based in New York City. He designs jewelry for brands like Swarovski and has seen his creations on the necks, ears, and hands of Madonna, Rihanna, Sarah Jessica Parker and Lady Gaga. He uses Shapr3D to create and communicate his design concepts.
‍
‍
Rodrigo was always on the lookout for collaborators who could draw well and interpret his designs. One of his friends, a painter, helped him significantly in putting his concepts on paper, and in return Rodrigo bought him an iPad and Apple Pencil. His friend discovered Shapr3D and recommended it to him.
"I bought an iPad Pro earlier but didn't really use it. I had an Apple Pencil as well, but there were not many apps that used its full capability. To be honest, I have never been a big friend of tablets until I found Shapr3D. Now I'm completely crazy about them."
‍Rodrigo found the program user-friendly, but worth the effort to invest time and get even better at it.
‍
"I had very little knowledge of 3D design before, but Shapr3D was very intuitive to use. To get started, I had one session where the basics were explained and watched a few tutorials."
‍
Rodrigo used to design mostly by hand and in Photoshop. The trouble with Photoshop was that certain shapes were too hard to create. He needed help, and worked with some professional illustrators, but found that his ideas were so complex and unique that no one could accurately visualize them.
"What I love about the app is that I can do things on my own. It saves me a lot of time and energy because I don't have to explain to factories how to produce my ideas."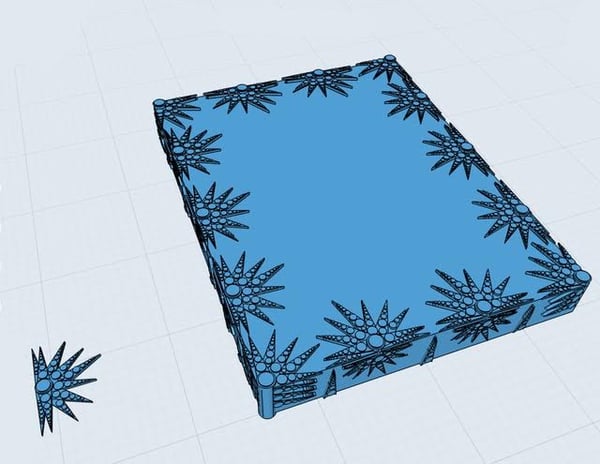 ‍
Once Rodrigo has finalized a design in Shapr3D, he takes screenshots and creates videos of the product. He shares them with clients and manufacturers from London to Hong Kong. This way, they can get the full experience of his design idea. Within 6-8 weeks he can go from an idea to a product out on the market.
‍
‍
"The tools and transformations are all out there. Available to everybody. You just have to use your imagination."
Just start playing with a design in mind. And then practice.
"I just started playing with it and suddenly wonderful things happened. Shapr3D is a great partner in this process. The program is very simple, but you can still do complicated things with it."
‍
As for himself, Rodrigo intends to continue discovering the opportunities and possibilities available in Shapr3D. Even with just a few tools he's able to create interesting forms and models, and is motivated to get even better in the future.
‍
You can find out more about Rodrigo Otazu on his website and Instagram profile.