Assemtica Robotics is a deeptech startup researching, developing and deploying Deep Learning applications in smart manufacturing scenarios in the spirit of Industry 4.0. Founded at the end of 2018, it is already up and running with a well-documented workflow you can follow on their YouTube channel.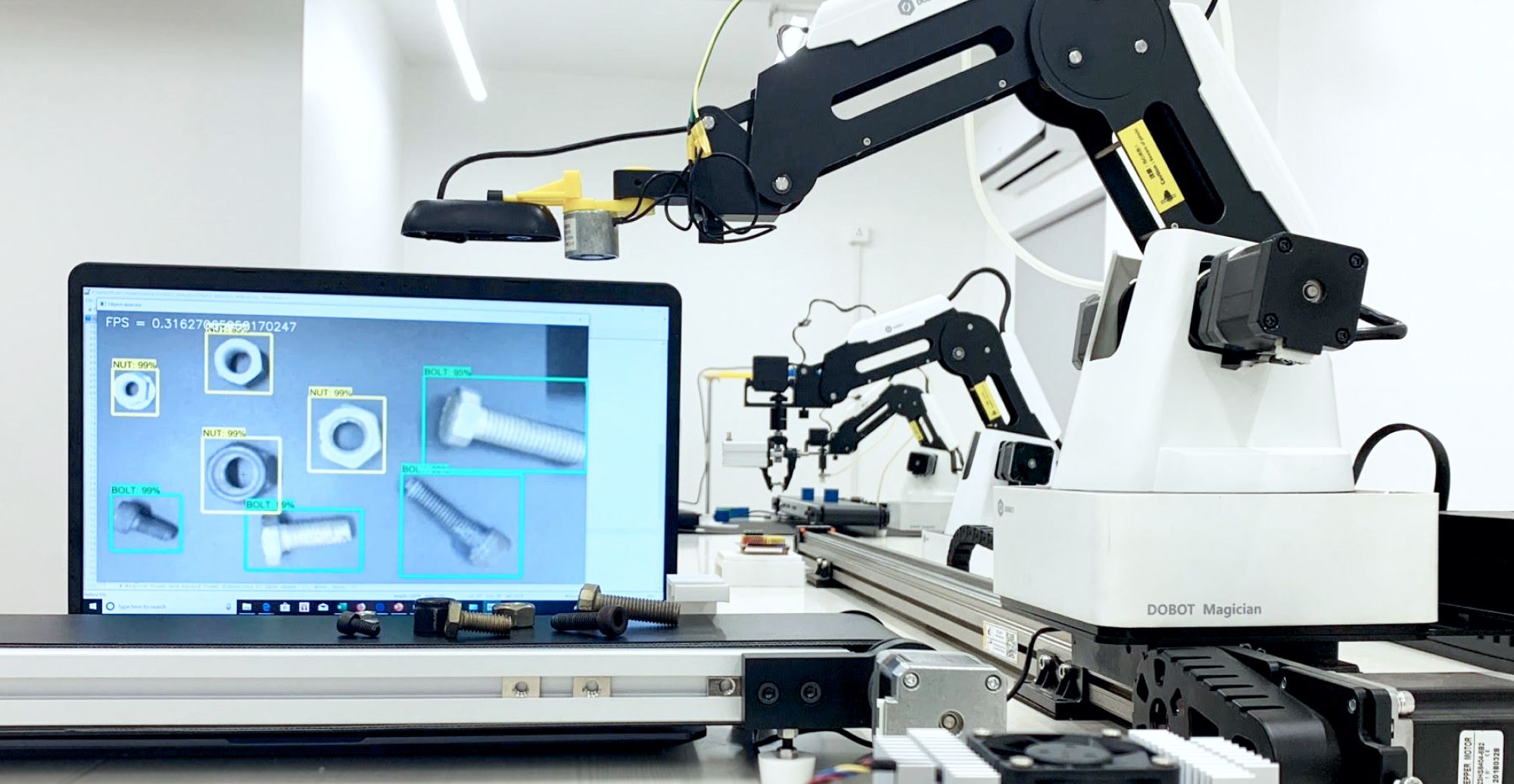 Training a Dobot robotic arm
Both founders are the alumni of the University of South Florida, Kranthi graduating as a Mechanical Engineer and Sravan as a Data Scientist/Machine Learning expert. After a longer period at Intel and Fortune500 healthcare companies, they decided to join forces and bring rapid prototyping, machine learning, and Industry 4.0 to the booming economy in India.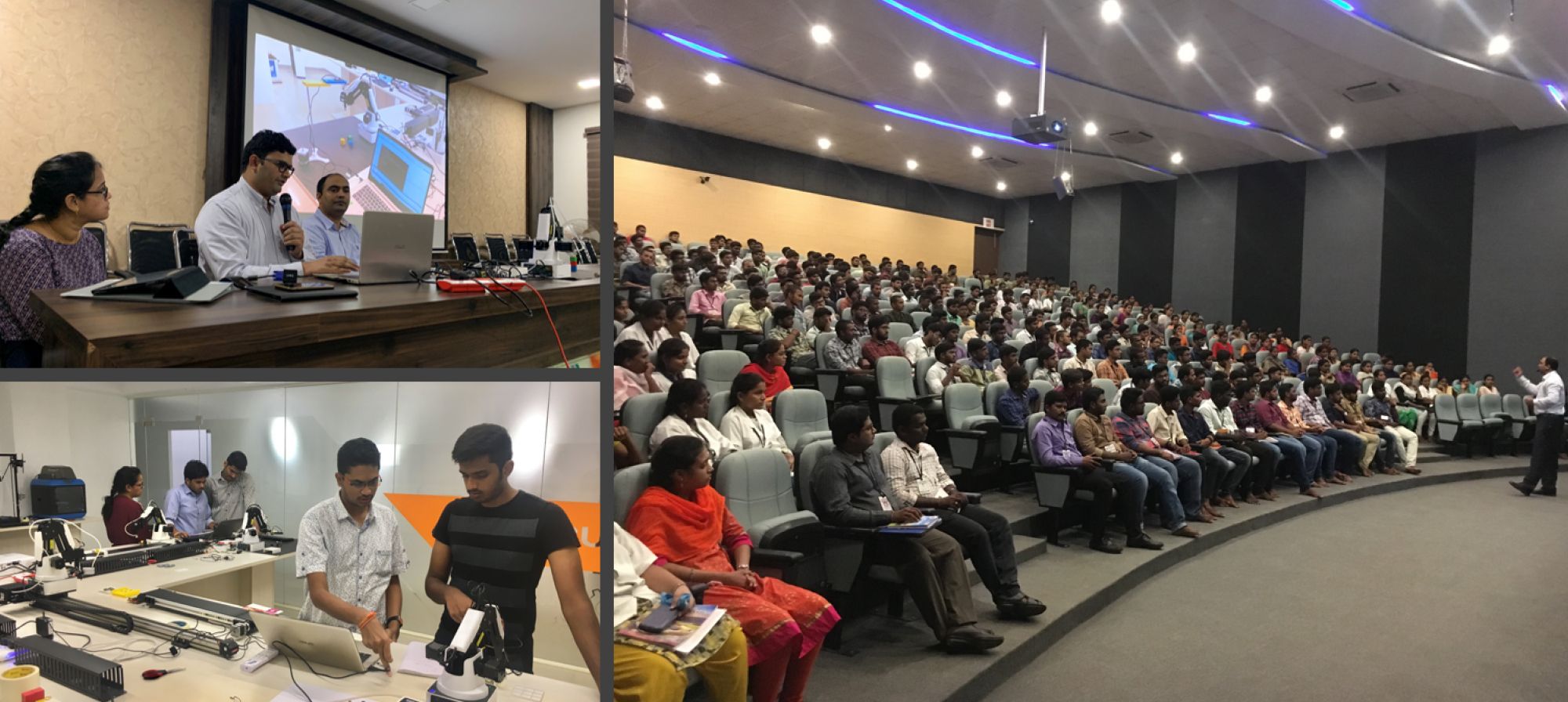 Addressing young minds on Industry 4.0
As the company is still relatively young, the founders focus on two things, research and education. In addition to their ongoing research, they spend a significant amount of time teaching the technology they picked up during their tenure in the US through guest lectures at academic institutions across India such as IITs and engineering colleges.
Aiding research with rapid prototyping
To support their ongoing research, they built a rapid prototyping capability to guarantee a quick turnaround in their ongoing projects, and to scale as the company grows. The team uses 3D printing technology to speed up the process, using it in large part to produce physical prototypes (jigs and fixtures) on a consistent basis to test their intelligent systems.
When they started building up their rapid prototyping capabilities, they faced the challenge of choosing a CAD system appropriate for their specific goals. They had experience in AutoCAD and ProE, but they hadn't been using CAD for more than 10+ years since. With this project coming up, they needed something:
Simple
Intuitive
Manufacturable - 3D printable
Easy to implement
Mobile
First, they looked at the usual contenders, like Solidworks and CATIA, but these were too complex of assemblies and simulations. They only needed a quick turnaround and manufacturability. They needed to model, print, adjust, print, and iterate until their models were fine-tuned.
They found Shapr3D on YouTube, and found it the only viable option for on-the-go modeling. Shapr3D and its direct modeling capabilities allowed them to be "extremely agile" throughout the research process.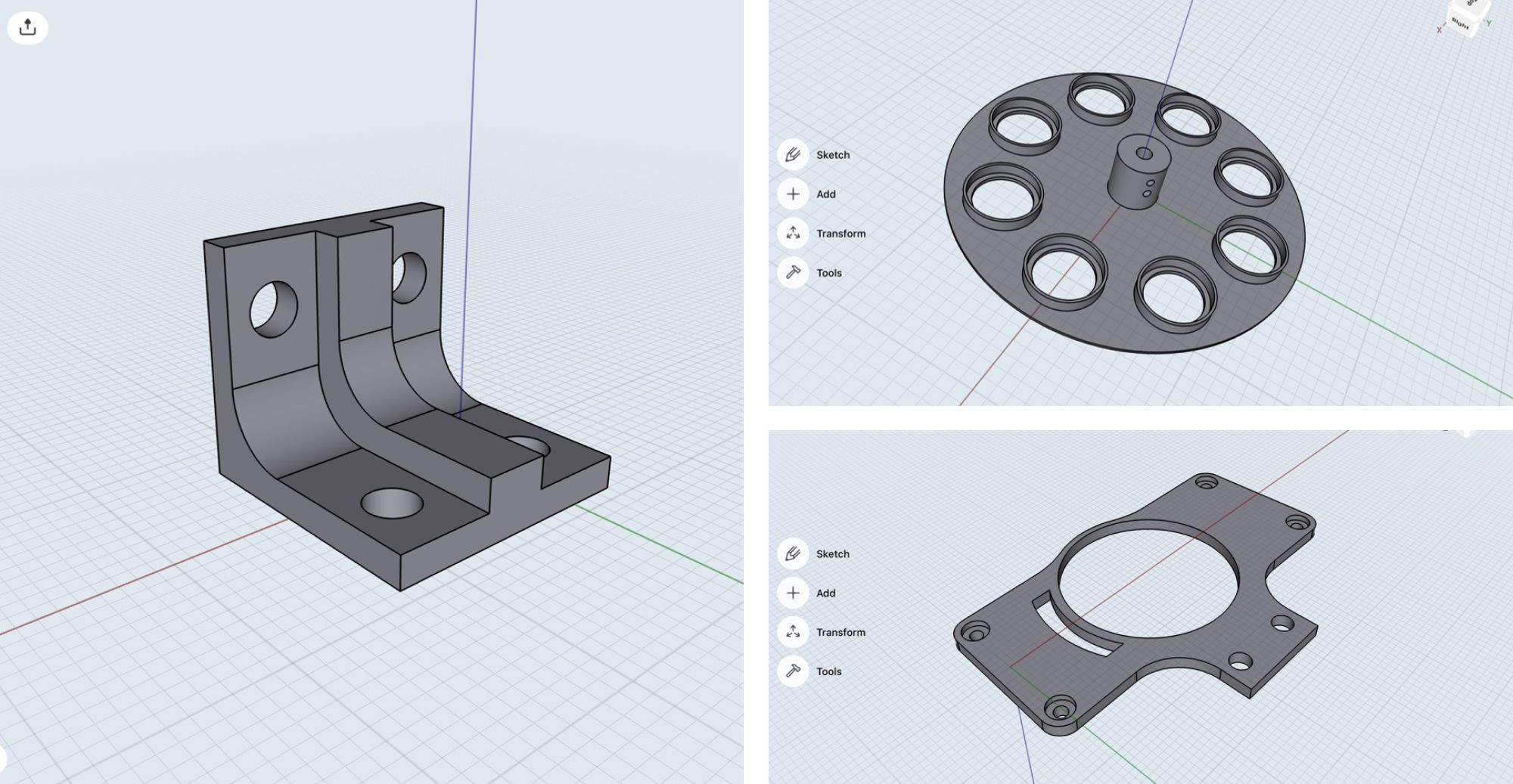 Jigs modeled in Shapr3D
They started to use Shapr3D and a couple of 3D printing machines (Flashforge and Anycubic) for all their jig and fixture needs exclusively.
"For rapid prototyping, Shapr3D is the app to go for, especially if it comes to 3D printing."
Deep Learning in Robotic Vision
Integrating intelligence is by far one of the most exponentially growing fields in tech - and Assemtica Robotics is working with cutting edge technology to push frontiers in this field, using Deep Learning, TensorFlow, OpenCV, Robotics, and 3D Printing to implement Machine Intelligence in their systems.
The team is building a framework to extend the limits of embedded AI computing devices such as NVIDIA Jetson TX2, to interface between deep learning vision systems and industrial robotics in manufacturing environments.
This allows accurate robotic access based on intelligence in a factory scenario. Deep Learning Implementation in Vision Integrated Robotics allows us to identify, class, localize, and map various features of interest for robotic access.
Object detection & depth mapping using Intel RealSense depth camera D435i
In this example, the process starts with a design of the jig to mount a camera system on the robot. The team used Shapr3D to quickly design and iterate the various jigs and fixtures required for the R&D project.

Intel RealSense Jig model in Shapr3D
Once the 3D models are finalized, they exported in STL format for 3D printing and sliced using Flashprint software. The jig is then 3D printed with PLA using a Flashforge 3D printer. The Intel RealSense Depth Camera D435i was then assembled on the robot using the 3D printed jig.

Jig assembly process flow


Once the camera was mounted, the team could program it for pick and place tasks using the Intel RealSense Depth Camera D435i.
Object detection and depth mapping using Intel RealSense depth camera D435i
Want to learn more? Check out their video case study where the founders take you through the whole process.