Last week we launched our first VLOG titled "Why CAD Sucks," which was really a look at how CAD has evolved from a documentation tool into an integral part of the design process for pretty much every man-made object on the planet.
From the car you drive (or the car sitting in your garage during these COVID days), to the computer you use, to the packaging around your daily dose of Amazon.com, chances are these things existed as 3D models before you got your hands on them.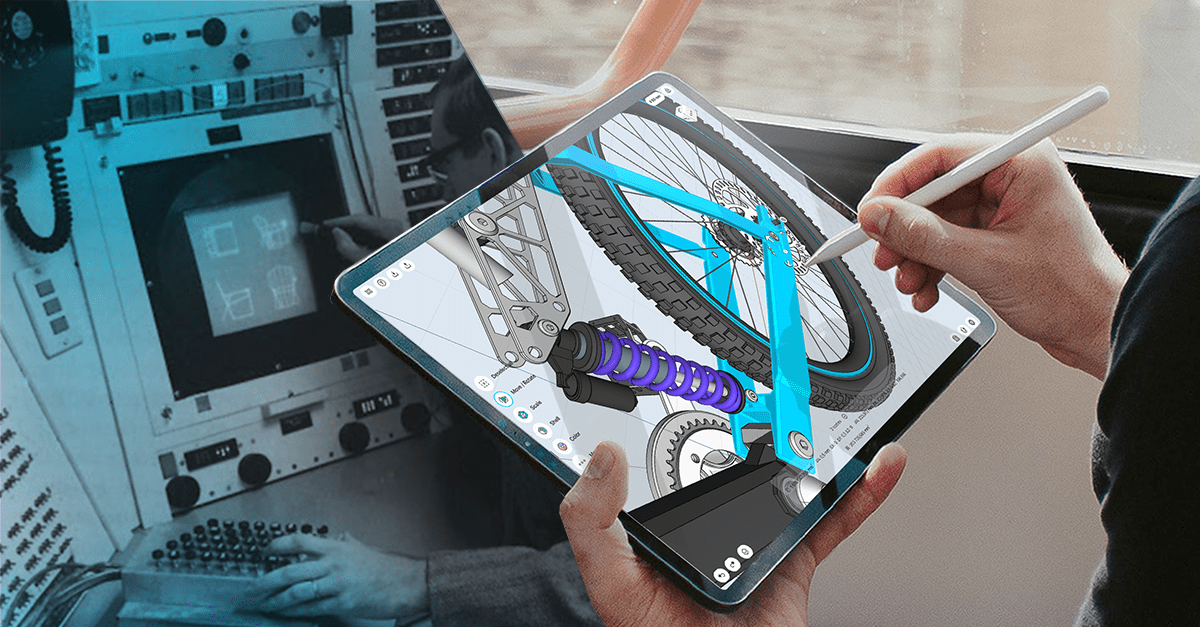 We're building the next generation of CAD software, but like any technology, we're standing on the shoulders of giants. I used to think that CAD was only 30 years old. After a late-night of popcorn and googling, I was delighted to find out that CAD can actually be traced back to 1957, which makes CAD older than me :).
In an article by Adam Beck (Director of Marketing at CADENAS PARTsolutions), the origins of CAD are traced back to Patrick Hanratty, the "Father of CAD" and creator of the first numerical control programming system. In other words, CAM was first -- another pleasant discovery for me as I started with this technology in the early 80's, programming NC machines in Compact II.
CAD pioneer Dave Weisberg has published the most complete history of CAD here and he places the dawn of engineering a little earlier than most: "Engineering design probably started when an unknown caveman had an imaginative idea for making a better club with which to fend off a fellow caveman or bring home more meat for dinner." It's a great read and gives you an appreciation for the pioneers of CAD.
It strikes a personal chord with me as I remember the first time we got associative tool paths with Unigraphics version 4 or the first time I saw a Parasolid based CAD tool perform a boolean operation. In those days, it was a big deal to be one of the folks that had the keys to the CAD system. You went through weeks of training and learned the tricks that made the system perform the way you needed.
I remember the days of bringing the guys from the shop floor into the engineering office to see a shaded image of the part they were about to manufacture on the screen. CAD was cool indeed!
At Shapr3D, we're tipping our hats to the pioneers of CAD and we're taking this amazing legacy into the future by making CAD viable on a mobile device.
I know many of my connections have been there for some of the pivotal moments in CAD. Would love to hear your favorite cool moments with CAD in the comments!