In our first piece on design for additive manufacturing, we looked at design strategies for FDM printing. In this post, we explore printing with composites and metals and have found that the direct modeling approach in Shapr3D is a key enabler for this process.
3D printing as the comeback kid
Since 2016, 3D printing has enjoyed a renewed rise in popularity, with a technically advanced feature set that allows the technology to be used effectively in industrial manufacturing environments.
We caught up with Lutz Feldman, 3D printing specialist at Markforged, to talk about the evolution of industrial printing materials and technology to support additive manufacturing's place on the factory floor.
If you're interested in implementing cutting-edge technology to your own process, sign up to our webinar on October 21st to see how we quickly prepare an imported housing template for printing on Shapr3D.
3D printing use cases in manufacturing
According to a survey by Sculpteo, in 2019, the most popular use case of 3D printing was prototyping, with 68% of respondents citing this purpose for 3D printing. Of those surveyed, 59% of respondents said they used 3D printing for proof of concept purposes, whilst 49% used the technology for production.
Today, 3D printing in manufacturing has led the way in professional applications of additive manufacturing, making up 47% of industry use. Markforged's additive adoption survey results demonstrated that metal and composite material printing has become a tried and tested means to quickly validate rapid prototypes, as well as a durable method to efficiently produce customized parts, like tooling, jigs, and fixtures in-house.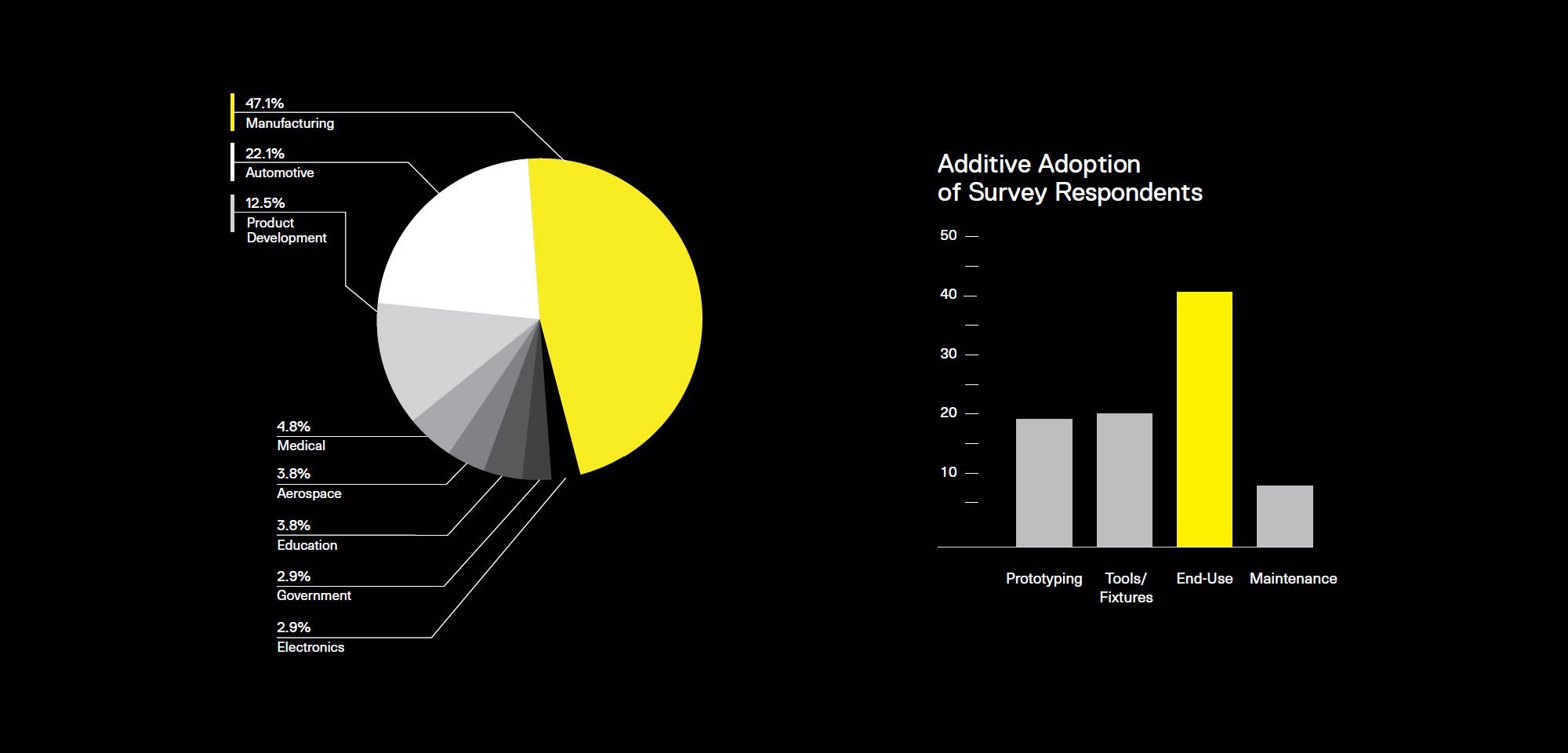 Survey results of additive manufacturing industry applications in manufacturing
The tech behind additive manufacturing in industry
All3DP has kept an ongoing list of 2020's top metal 3D printers, featuring models that have overstepped the limitations of plastic filaments to allow production companies to scale up volume without additional retooling costs. For smaller businesses looking to bring some production in-house, they've also put together an up-to-date list of more accessible, professional 3D printers that bring manufacturing power to your desktop size.
Markforged's cutting-edge printers have repeatedly made the list, with a unique set of feature capabilities that provide the strongest 3D printed products on the market to date. They sell both metal and composite material printers, and together with their precision-oriented Eiger slicer software and proprietary metal and composite filaments, Markforged machines furnish the smart manufacturing industry with an impactful fleet of additive tools.
In addition to specializing in industrial-strength materials, the company has also disrupted the niche by using dual extruder print heads to print with continuous fiber reinforcement. This allows manufacturers to produce plastic objects reinforced with Kevlar, carbon fiber, and fiberglass to reach extremely high levels of strength, stiffness and durability.

"In the case of carbon fiber, you reach a strength which you can actually compare to the strength of an aluminum pot. And so if you require things like jigs and fixtures and they need to have some strength, you can see how printing these in-house would result in time and resources saved without any durability sacrificed."
Guhring UK reduced lead times by 66% by integrating additive manufacturing
Guhring UK makes customized tooling for their customers. Depending on the component's size and complexity, the design process of each part could take up to eight weeks before tool manufacturing can even begin.
The long lead times discouraged smaller manufacturers working with less volume from working with them, so they turned to additive manufacturing to speed up the prototyping process.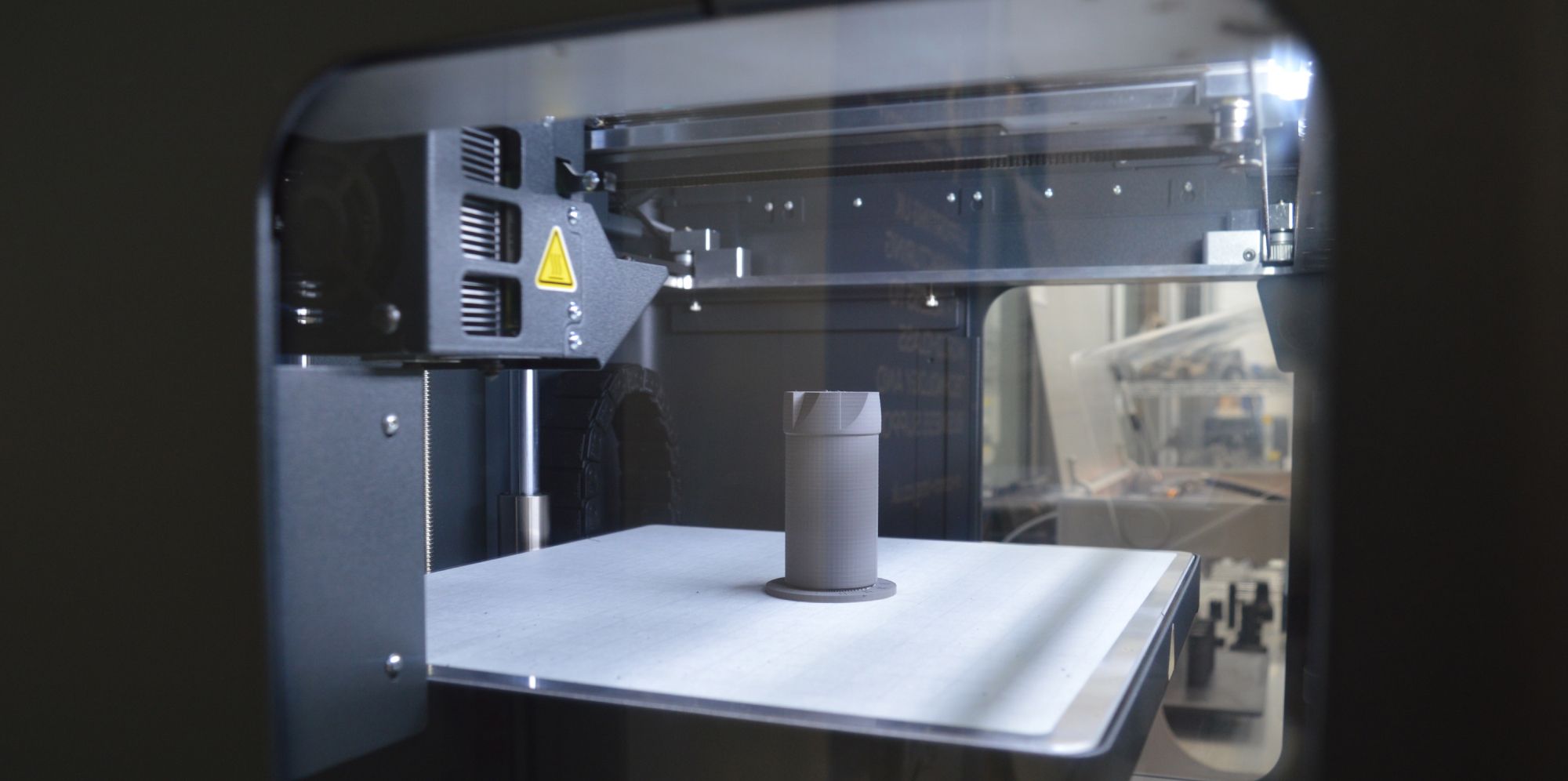 Today, Guhring uses a Markforged carbon fiber 3D printer to manufacture low-volume special tool prototypes to make their services more accessible.

In addition, they also produce functional tooling for plant maintenance on a Markforged Metal X system.
Assemtica uses direct modeling and 3D printing to rapidly teach and test robotic assemblies
Assemtica Robotics is a deeptech startup researching, developing and deploying Deep Learning applications in smart manufacturing scenarios. In order to grow more quickly, the team integrated an in-house 3D printing process to speed up the prototyping process. They model prototypes of jigs and fixtures in Shapr3D, and use the printed parts to teach and test their intelligent systems.
Co-founder Kranthi Elineni chose Shapr3D for its ability to help them model manufacturable parts with an extremely quick turnaround rate.
"For rapid prototyping Shapr3D is the app to go for, especially if it comes to 3D printing."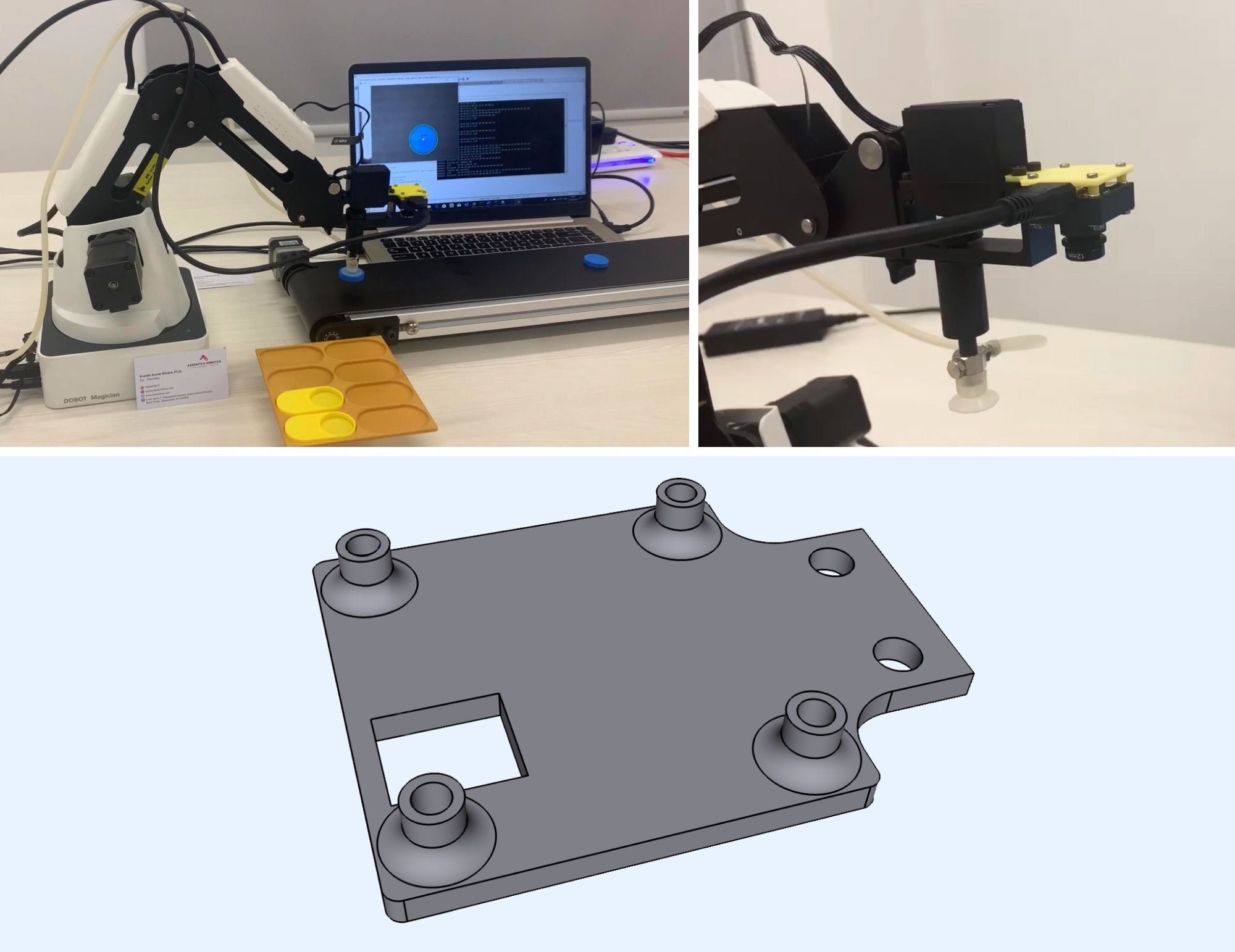 So what shouldn't you print with a metal printer?
Don't print your hardware. Screws, ball bearings, washers, springs -- you're better off buying these pieces off the shelf and saving money and time. Stick to customized tooling for best use of metal printing.

How to power up your additive manufacturing process with direct modeling


Working with a direct modeling approach and a metal or composite material printer in-house, manufacturers can quickly accelerate the time it takes to model and print customize jigs, fixtures, end-of-arm tooling and housing - drastically reducing lead times and boosting automation processes.
In contrast with parametric modeling, a direct modeling approach removes geometric details from solid models, so there's no need to update relationships in sketches that simply require quick edits.
Shapr3D's direct modeling environment is able to import and edit CAD models (including parametric models) on a mobile-first interface, providing a flexible modeling alternative for manufacturing design on the production floor.
A note on 3D printing materials
When choosing what material to print with, manufacturers should consider the end use-case. Printing metal parts is ideal in situations where weight savings are important.
"The printing process and material allows you to print parts with a certain infill, saving an enormous amount of weight while keeping the same physical properties. And at the end of the day, saving a ton of money in the process as well. In aerospace, for example, 1kg of weight is worth $4,500 per year."
Composites come into play when strength and load-bearing capabilities make a big difference. Here, too, the end use case will help determine the choice of material.
If you go for the highest possible strength, you'll go for carbon fiber. Carbon fiber reinforced prints are the strongest, with a strength comparable to regular aluminum. Kevlar is recommended for parts under constant impact that need additional wear resistance.
For end use cases in between the two materials that don't require ultimate strength or wear-resistance of these highest-performing materials, fiberglass is the most cost-effective option for Markforged's printers. Finally, users can choose between Nylon materials that are flame-retardant or ESD safe, for use cases in aerospace and parts that come into contact with electricity.
Manufacturing metal housing with Markforged and Shapr3D
The combined flexibility and power of Shapr3D's mobile-first direct modeling environment and Markforged's cloud-based manufacturing platform changes the game on when, where and how you can model and print parts. For anyone working outside of the office - be it while traveling, on the factory floor, or from home for the day - you can easily design, edit, and print manufacture-grade models on your iPad.
In 2018, Stanley Black & Decker integrated the Markforged Metal X 3D printer into its production workflow, and reported between 34-48% savings in the process.

The team imported the original templated housing model parts and redesigned it quickly in Shapr3D, to recreate Black & Decker's one-piece unified, strengthened part design, printable without additional supports.
As per the original redesign, the original multi-piece part was remodeled into one part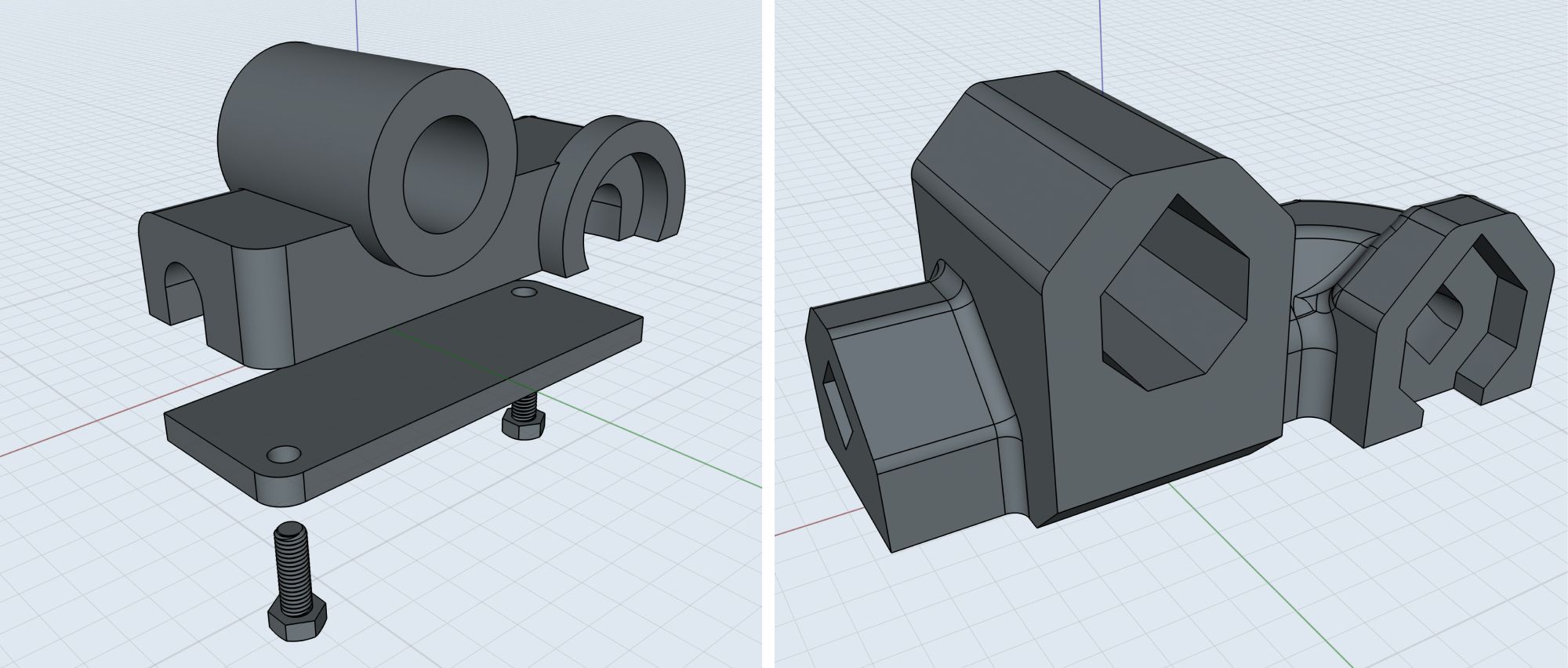 Multiple parts were unified into one, solid piece
Optimized for sintering

Parts undergo thermal stress during sintering -- pulling themselves together and shrinking. Reduce stress concentration on the edges by adding fillets and designing gradual changes in thickness.
Additional chamfers strengthened the corners and adjoining parts of the housing part
Modified overhangs to eliminate supports

Supports help to prevent overhang collapse during printing and sintering, but also lengthen print time and can be hard to remove. If you can, modify your model to remove the need for supports -- you can do this by chamfering small overhangs, or creating teardrop shaped holes.

Once designed, the part can easily be exported from Shapr3D, imported into Markforged's cloud-based Eiger slicer software, and from there, you can send an encrypted model to a connected Markforged printer from anywhere in the world (or from anywhere in your production plant).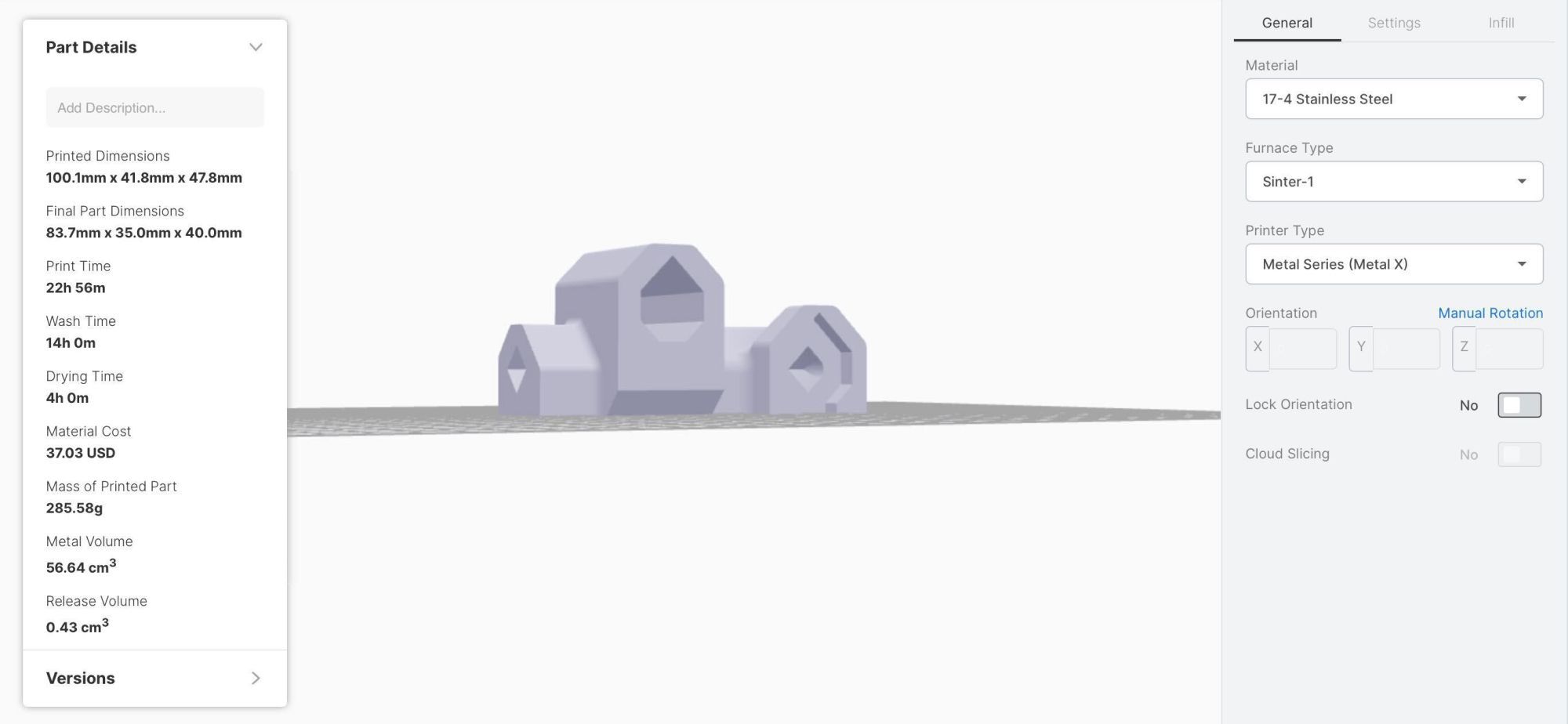 Curious what the redesign process looked like in more detail? Join us in a conversation and live Q&A with Markforged on October 21st as we discuss manufacturing use cases for direct modeling and 3D printing with metal and composites.